Reading Time:

3

minutes
Growing up in a Guyanese household, home-made food is an essential. West Indian parents take pride in their cooking, taking inspiration from other cuisines to create a world of fusion. As a Guyanese Canadian, I have enjoyed eating this chicken curry recipe growing up, and I was happy to have my mom teach me her best kept cooking secrets now that I am older.
For a curry that is wholesome, full of flavour and not overwhelming with spice, I turn to this recipe as my saviour. No other recipe I have followed has matched this masterpiece. And now I pass the golden pot spoon onto you, as this recipe you will find, is a major key.
Ingredients:
4 Fresh Chicken Leg Quarters (uncooked and washed)
1 2 litre jug of water
1 Onion, chopped
½ Cup Tomato Paste
¼ Cup Canola or Vegetable Oil
3 Tablespoons Blended Garlic, or 3 cloves peeled and chopped
4 Tablespoons Garam Masala or Mix Masala
1 Tablespoon Ground Cumin
2 Tablespoon Salt
4 Tablespoon Turmeric
1 Scotch Bonnet Pepper cut in half (for taste)
4 Tablespoon All Purpose Seasoning (For Chicken)
1/8 Cup White Vinegar (To Wash Chicken)
1 Teaspoon Chopped Cilantro for Garnish (Optional)
Instructions:
Wash the chicken leg quarters in the white vinegar. Rinse the remaining vinegar off the chicken in cold water. Proceed to chop the chicken into 2-inch cubes. Washing meat is a very necessary process in any West-Indian household. Another great alternative to vinegar is freshly squeezed lemon juice, as this will also give the chicken a zestier taste. It is important to make the washing process no longer than 3 minutes, as the potency of the vinegar or lemon juice could dry out the chicken.
Once chopped, combine the chicken with the all-purpose seasoning, marinating each piece. Place in an airtight container and set aside in the fridge.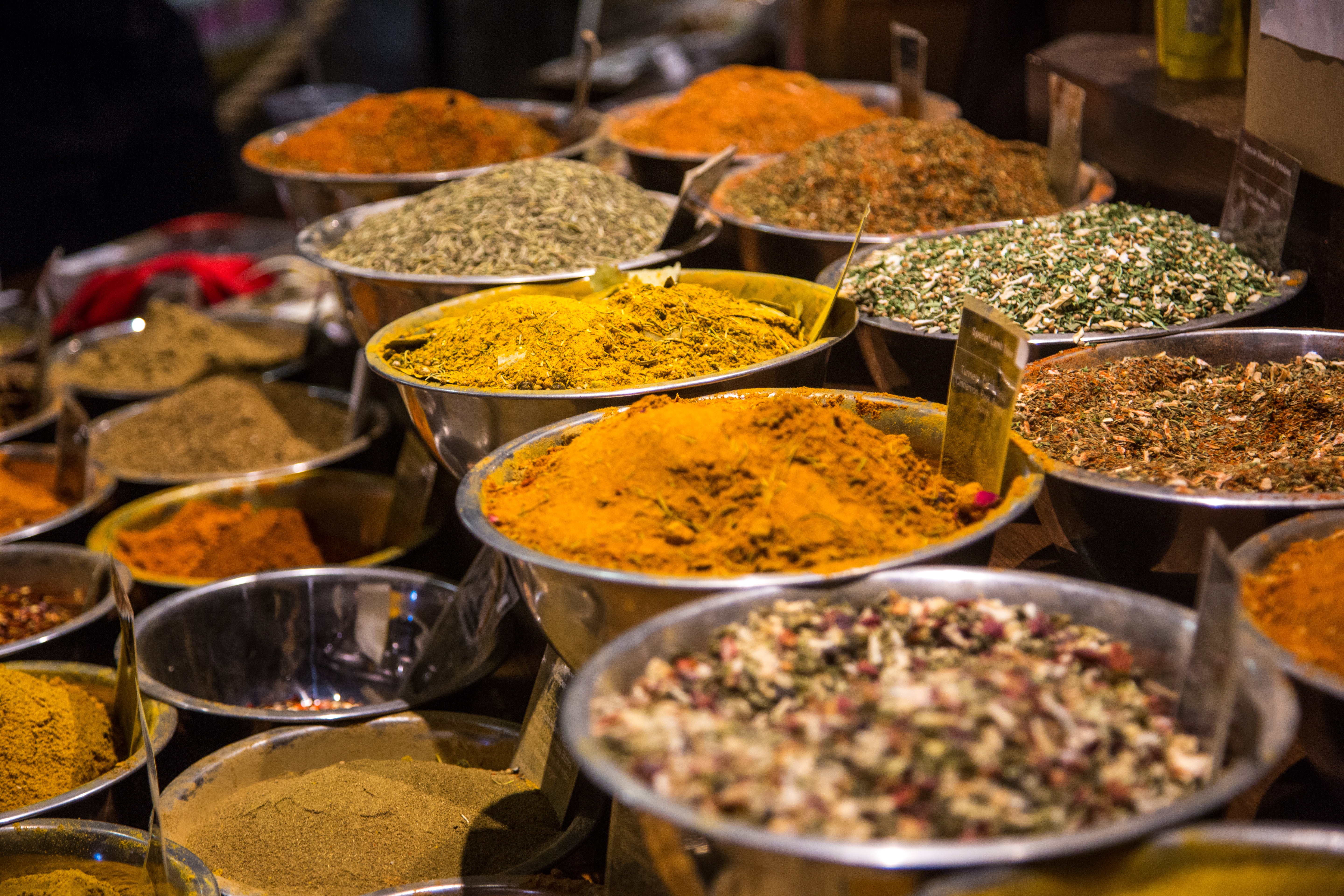 In a large saucepan, pour in the canola and set the burner to medium-high heat. Once the oil has reached optimal temperature, throw in the chopped onion. Continue to cook the onion for a quick minute.
Combine the tomato paste, garlic, masala, cumin, salt, turmeric and pepper in the saucepan. Continue to mix the base for another 2 minutes or until the spices are aromatic and cooked.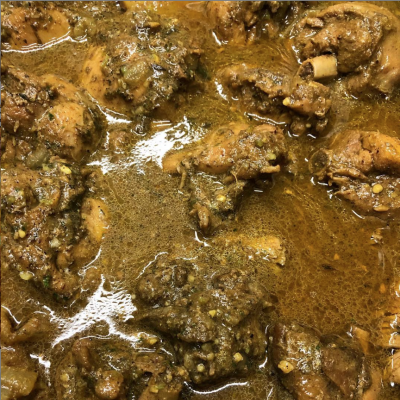 Take the seasoned chicken cubes out of the fridge and combine in the saucepan. Toss for another minute before adding 1 litre of water into the saucepan.
Turn the heat up to the highest setting, cover the saucepan and bring to a boil for 7 minutes or until water has slightly dried down.
Add more water from the jug for desired consistency and continue to boil for another 10 minutes or until chicken is fully cooked.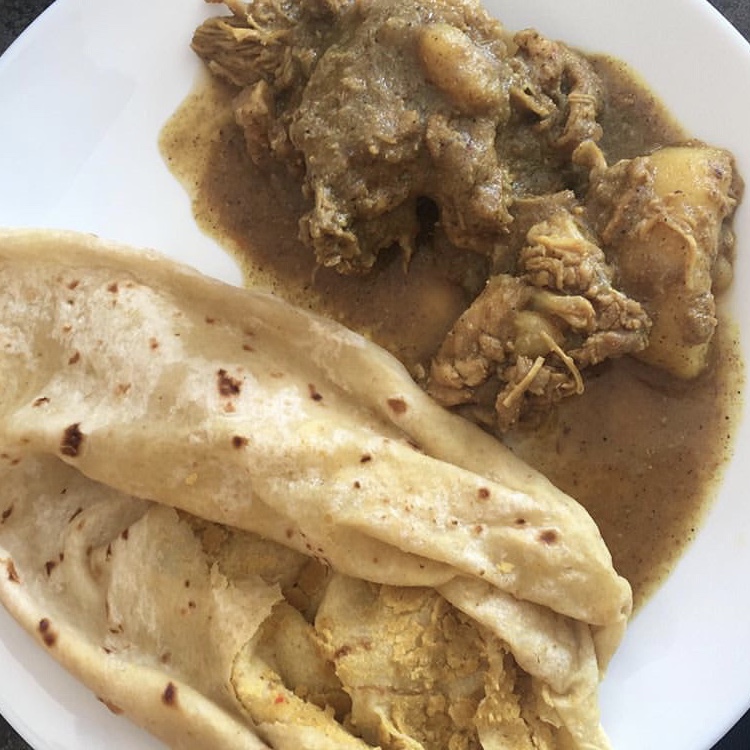 Turn off the stove and set aside to cool for one minute. And voila! Serve with your choice of roti or an easy serving of white rice. As pictured above, I've served my curry with a traditional Guyanese roti known as dhalpuri. This roti features ground split peas and ground cumin as a filling inside large thin roti cooked on a flat frying pan.
For a healthier option opt for brown rice or wild rice. Plus it is easier to pack up for a delicious next day lunch. One last thing to do once it is clean up time is light a scented candle. This will help get rid of the lingering curry smell and have you smelling fresh in no time!
Read more:
Shikoku: A Traveler's Checklist
Pelee Island Trout Almondine