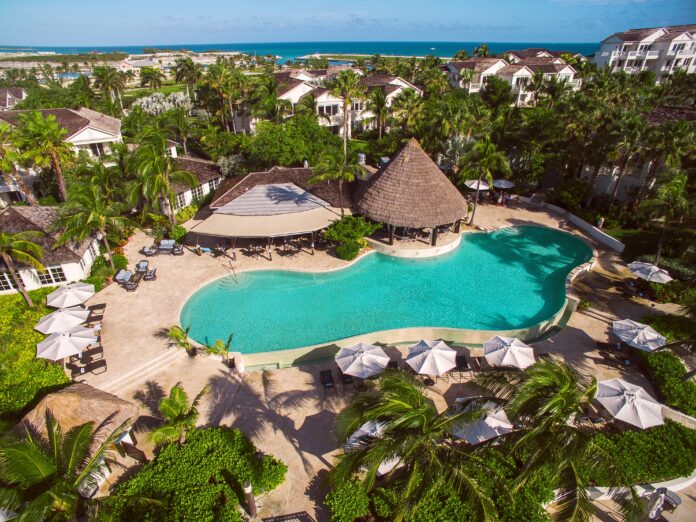 The Exuma Islands may be one of the last, best-kept secrets in the Bahamas. They're a chain of 365 cays in the Bahamian chain some 35 miles south of Nassau, and their emerald and blue waters, pristine beaches and natural beauty make them a paradise for visitors.
Fly into Exuma International Airport, Great Exuma Island, on one of several major airlines, or take a chartered flight to Staniel Cay, Black Point or Farmer's Cay. You can also arrive by sea from Nassau on a ferry, a mail boat that services various towns on different days, on a chartered boat or via your own yacht.
The best time to go is during the warm, dry winter months. The rainy season typically runs from June to October, but in general, the islands enjoy a sunny, temperate climate.
There's so much to do in the Exumas, from scuba diving to snorkelling, kayaking, bone fishing, sailing and shopping. Take a historical or cultural tour, go clubbing, play golf or dine on fresh grouper, sea bass, lobster and shrimp.
Here are just eight of the many ways to explore the Exumas and a few neighbouring cays:
1. Swim with Exuma's famous pigs.
Yes, friendly, adult pigs and their adorable babies. Book a tour with Exuma Water Sports to get to their island.
When they see you coming, they'll swim out to meet you, so have carrots and other fresh veggies on hand to feed them. They're such a popular attraction; they have their own website.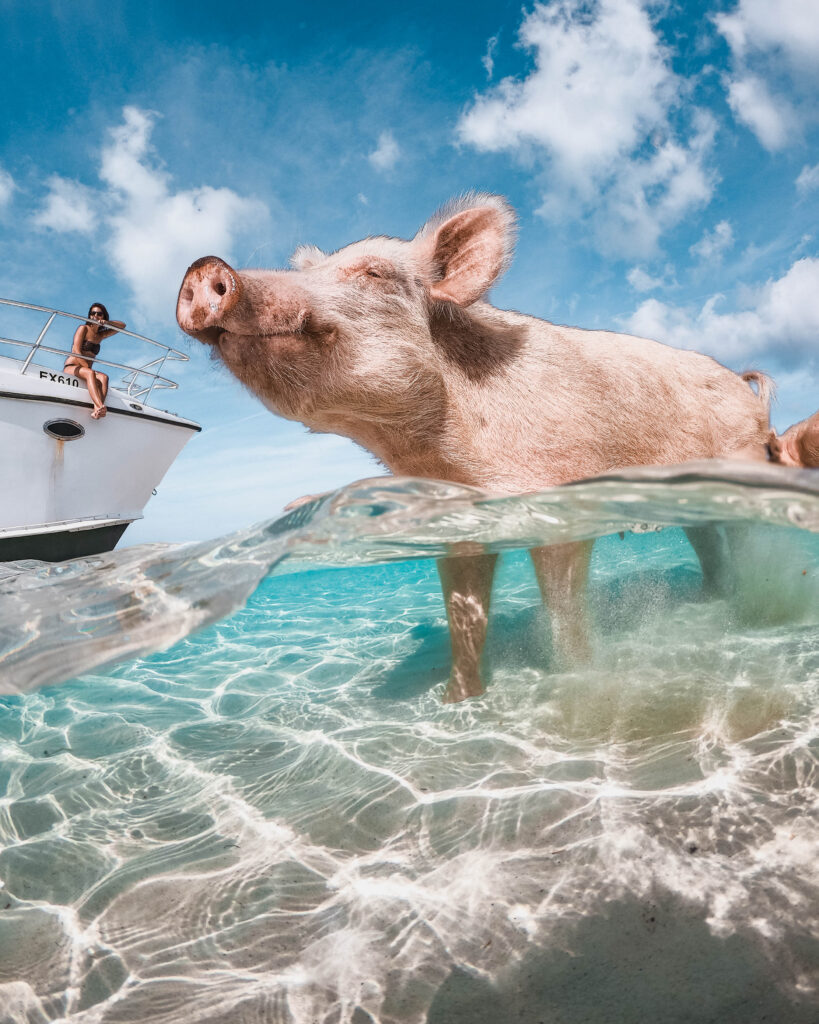 2. Picnic on beautiful Coco Plum Beach in northeastern Great Exuma.
You'll often have this idyllic spot to yourself, so spread a blanket in the shade, listen to the soft rustle of the palm trees overhead and forget your cares. Just don't forget your bathing suit.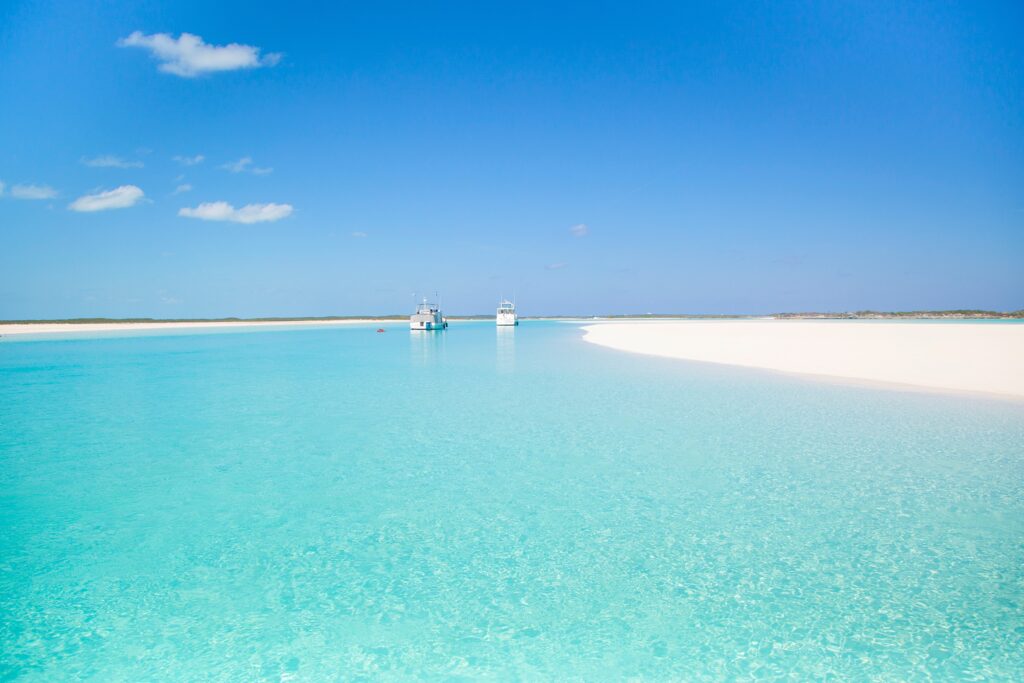 3. Dine on char-grilled Asian chicken skewers with a cold Bahamian beer at a pool-side cabana at 23° North Beach Club.
If you're a guest of Grand Isle Resort and Spa, the club's infinity pool, lounge area and cabanas are available to use during your stay. There's a fee if you're not a guest.
While you relax on the coral-stone patio, you can overlook the shimmering water and bask in the sunshine.
Getting married? Book early to hold the date for an oceanfront wedding.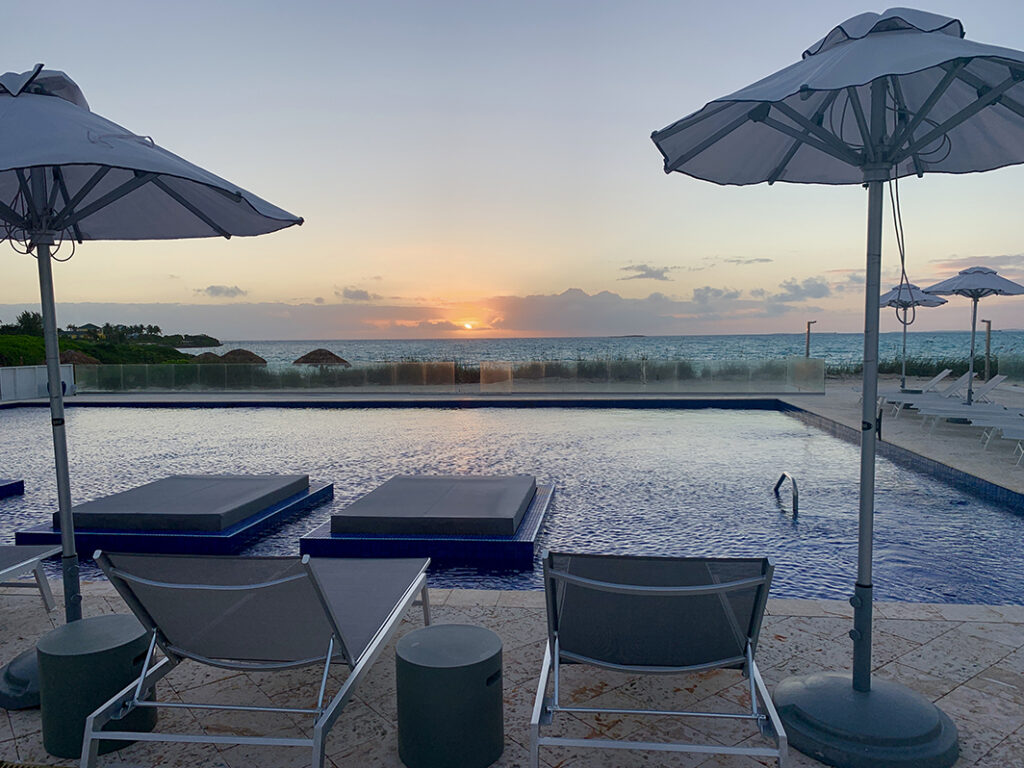 This spa is known for its warm hospitality and luxurious, one-to-four-bedroom villas, where adults and families with children are welcome. Each villa is individually decorated and has a gourmet kitchen and wireless Internet access.
Its penthouse villa has a panoramic view with a large outdoor terrace that overlooks a Greg Norman-designed championship golf course.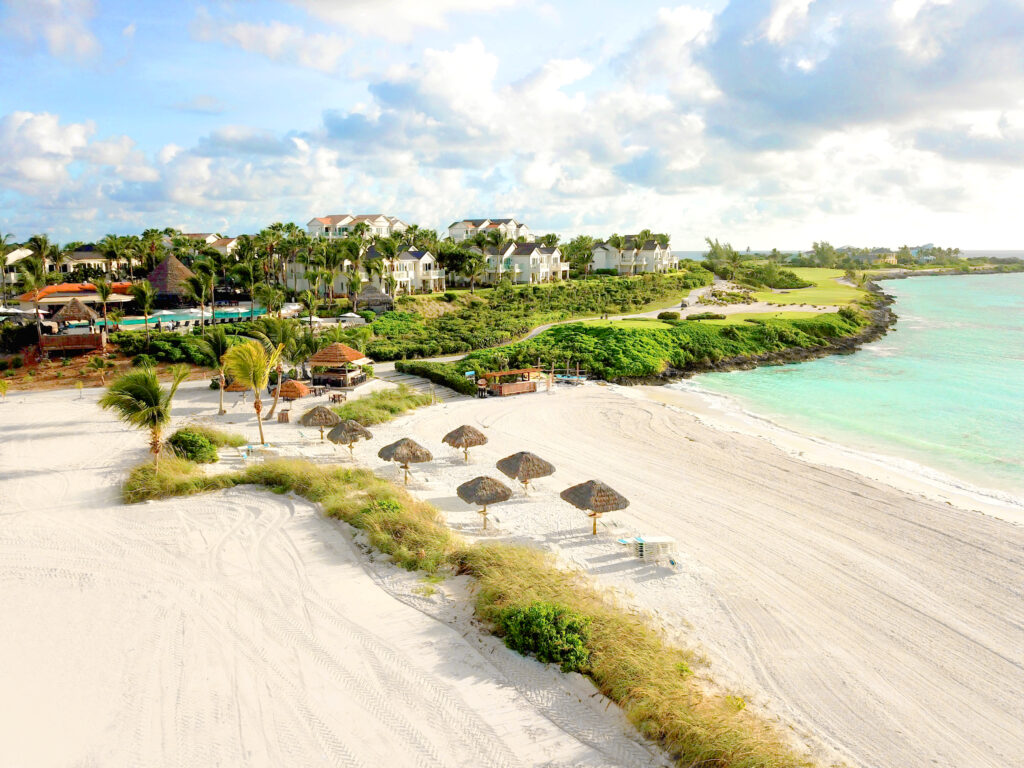 5. Indulge in those burger cravings.
Jimmy Buffet sang about cheeseburgers in Paradise. You'll find burgers and more at Chat 'n Chill, a fun, laid-back beach bar and grill.
Catch a ferry from Great Exuma to reach it on nearby Stocking Island.
Don't miss wading out into the shallows with a few pieces of free, leftover conch (when it runs out, you can buy more.)
The local stingrays will swim up to take the conch from your open palm gently. While they're used to tourists, watch out for their barbed tails. Stay to sunbathe, swim or play dominoes or volleyball.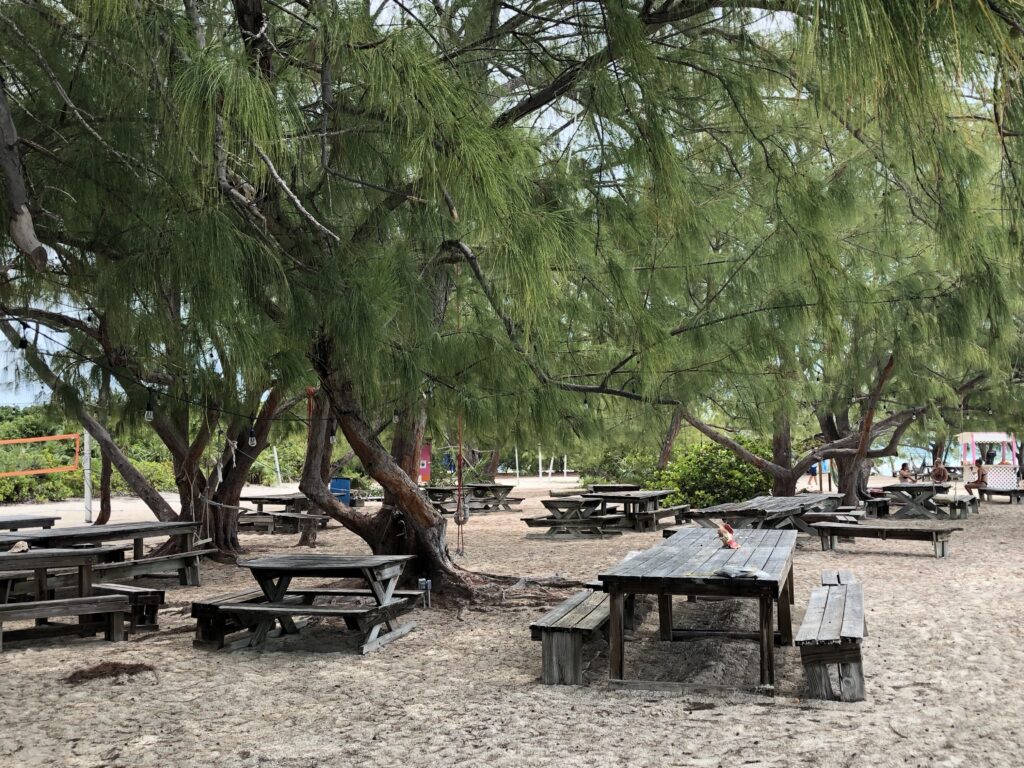 Follow a seasoned guide to see one of the oldest churches on the island, built in 1848 and still in use today.
Later, visit a memorial to Pompey, a renegade slave considered a hero in the Bahamian fight for freedom.
He's honoured with an annual "Run for Pompey" race. These stops and others on the ATV tour give you time to snap lots of selfies with a backdrop of spectacular scenic views.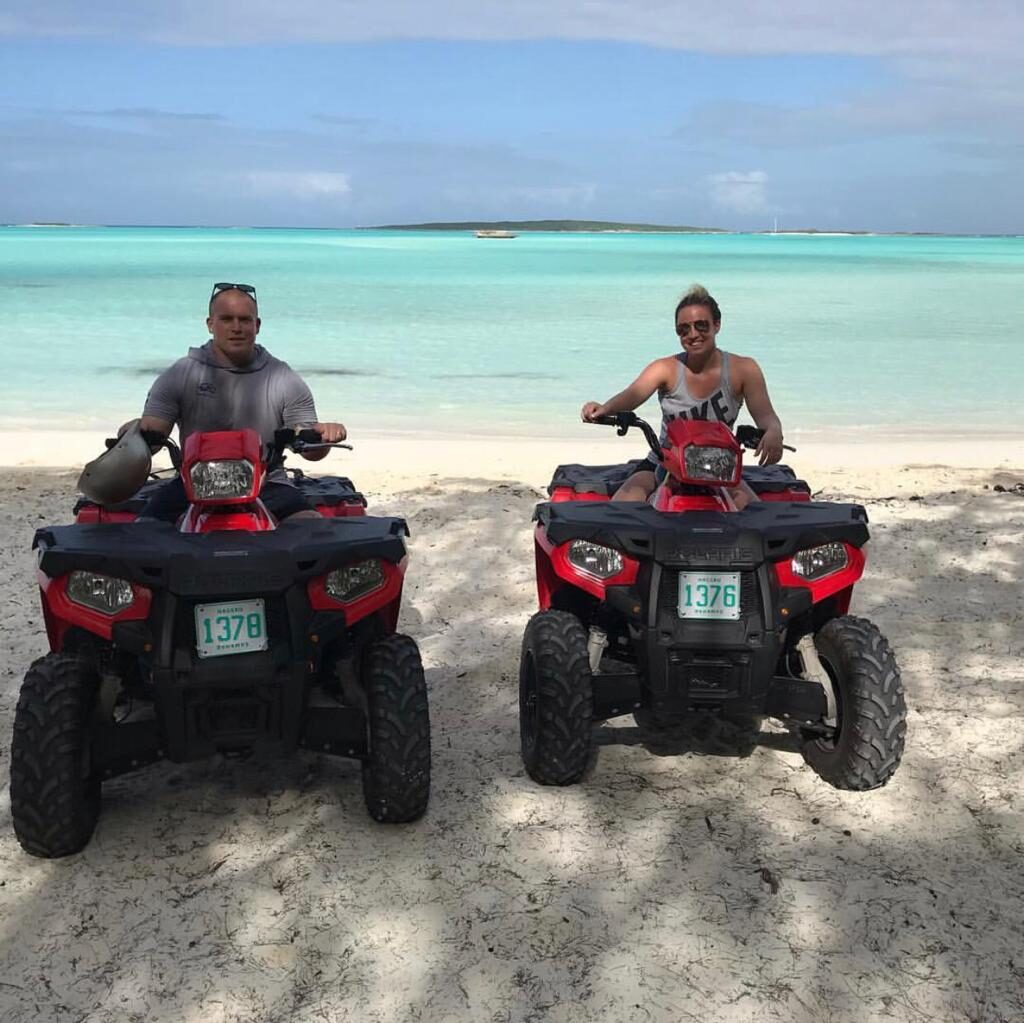 If you don't own a yacht–and explore more of the fantastic islands in the Exuma chain. You can captain a barefoot catamaran or monohull, or book a crewed or skippered charter.
Other boating options are also available. Boats leave from Palm Cay Marina in Nassau. Need ideas on where to go?
Visit Compass Cay to swim with nurse sharks or Allen Cays, where iguanas gobble up the purple grapes tourists roll in their direction.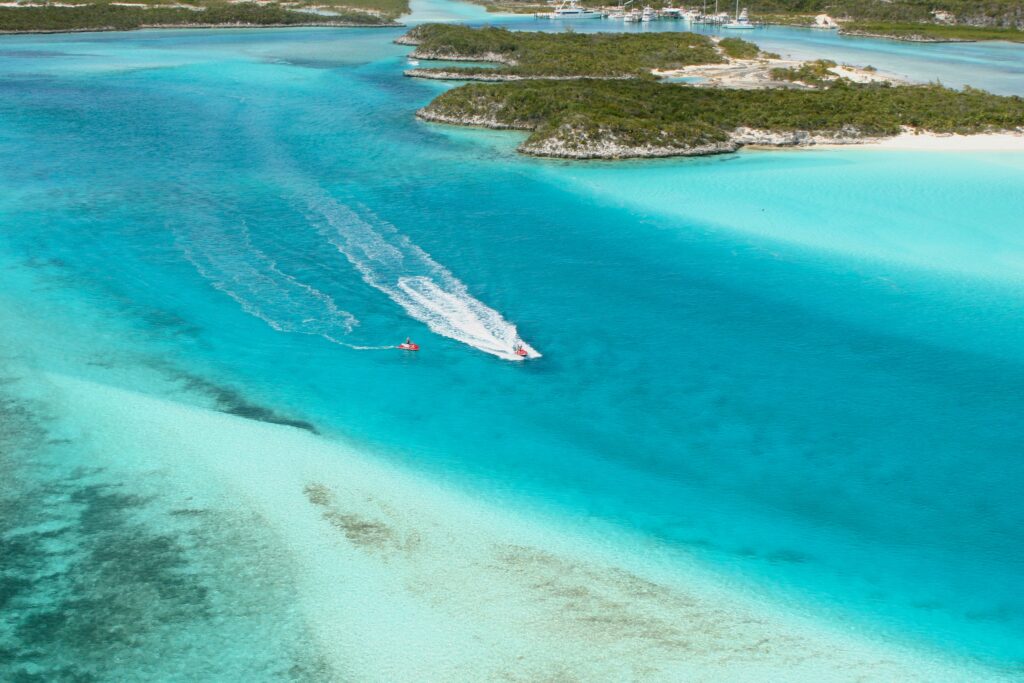 8. Just relax.
Walk the beach and dig your toes into the powder-soft sand, watch the sunset in shades of mango and lemon-yellow or read a paperback while you float in a crystal-clear pool. In Exuma, you can choose your version of paradise.
Read more: