Reading Time:

4

minutes
With so many takeout options available, it can be difficult to find the motivation to cook breakfast when you're in a quarantine funk. Luckily, we found a few recipes that taste just as good as the dishes at a five-star restaurant. Save the bucks and let your mind be at ease knowing just what's going into your morning meals.
Ham and Egg Squares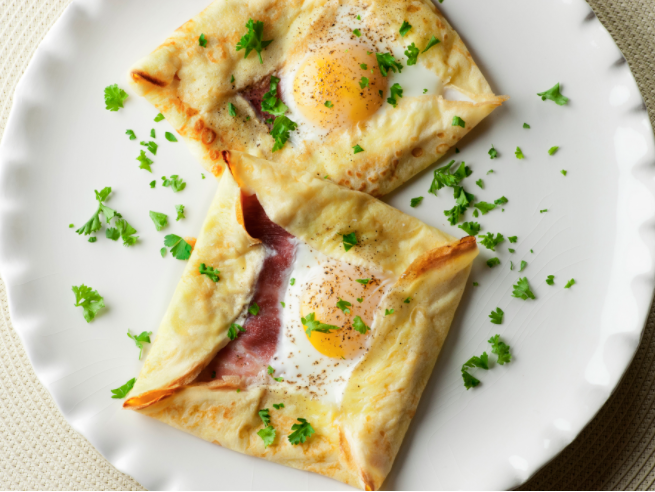 A regular order of sunny side up eggs can get a little repetitive time after time, and a crepe is an easy way to jazz up breakfast and make you feel like you're sitting outside a Parisian cafe. These ham and egg crepe squares are portable and tasty for any meal. They're even guaranteed to satisfy picky kids and anyone else who might be feeling a little hangry. Most importantly of all, it can be made in under half an hour. The addition of fresh parsley makes all the difference.
Spinach and Cheese Strata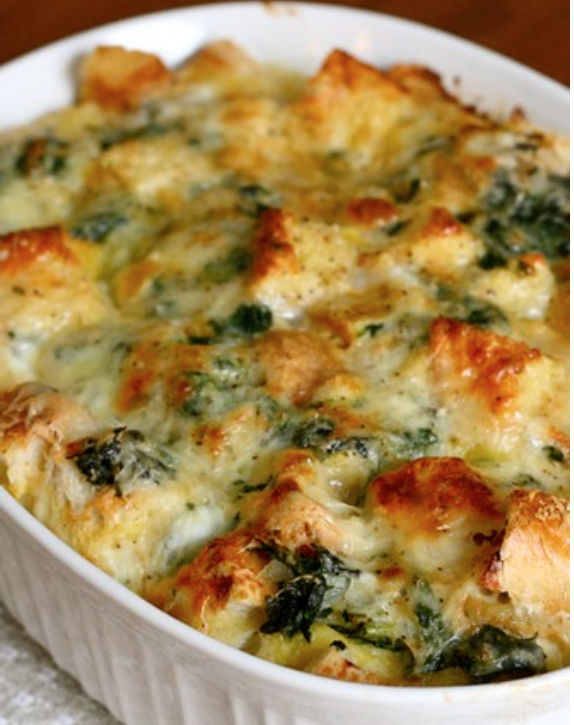 We love a good take on savory bread pudding, and this spinach and cheese strata is definitely it. Gooey gruyere and parmesan cheese hit your indulgent cravings, while spinach and eggy goodness fill you up with your necessary daily nutrients. You probably have most of the ingredients necessary for these strata lying around your house already, just waiting to be whipped into a brunch-worthy contender.  Feel free to customize with added bacon, diced meat, or faux sausage for the carnivores and fake meat lovers in your life.
Bacon and Egg Toast Cups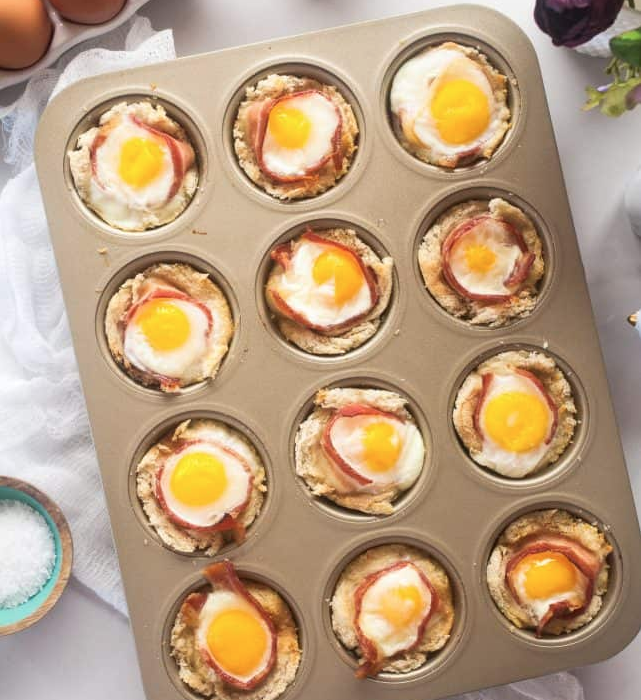 There's nothing that this two-biter brunch can't do. This miniature savory explosion contains all the elements of well-constructed breakfast: toast, eggs, and bacon. These bacon and egg cups are wrapped in a crisp layer of toast, just waiting to soak up all that yummy yolk. It's a genius solution to always having your eggs and toast ready at the same time, so nothing goes cold. You can eat it as a breakfast starter of your choice, or just eat several on their own.  When you're eating them in the comfort of your own home, there's no judgment.
Lemon Blueberry Croissant Puff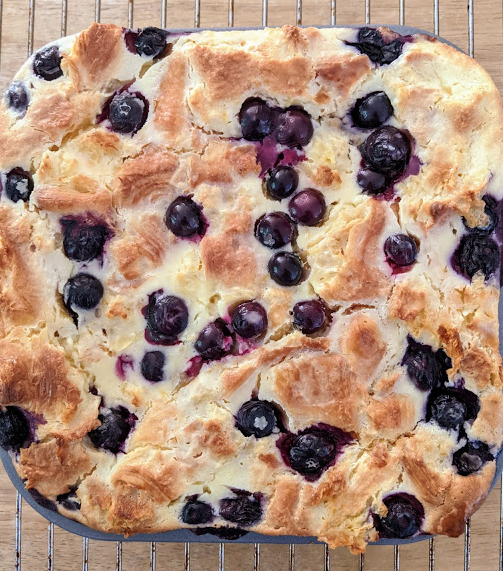 People are always trying to blend a croissant with another food item to make a viral sensation, but we think that this is the fusion everyone's been sleeping on. As summer approaches, this lemon and blueberry croissant puff yields about a dozen squares. It's generously studded with blueberries, lemon,  torn up croissant, and cream cheese to create this croissant bread pudding that's bursting with fresh flavors. All those crispy bits mixed with dough layers beneath reminds us of French toast, but way better.
Sourdough Waffles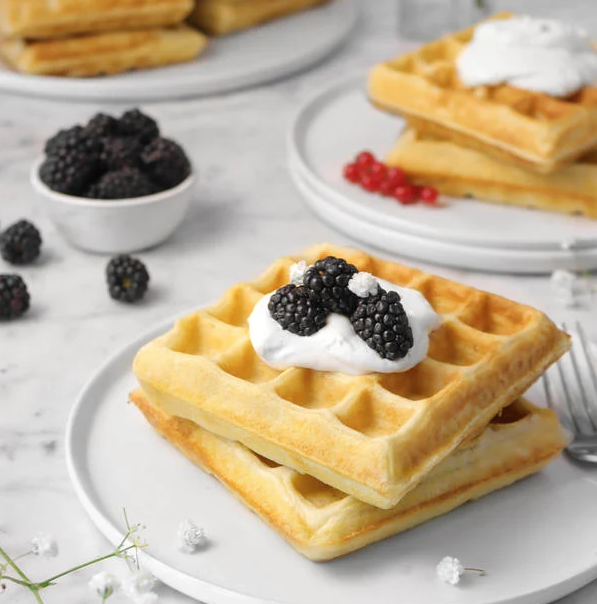 If you don't have a waffle maker, quarantine is the perfect time to invest in one. It's naturally versatile for sweet or savory breakfasts and can be paired with endless toppings or even used as a replacement for bread. Also, they hold a magnificent amount of maple syrup, which comes in handy if you have a sweet tooth. This recipe for sourdough waffles has a gorgeous kick to it thanks to a blend of buttermilk and sourdough. You can freeze these for future consumption as well. Waffles for breakfast, lunch, or dinner tomorrow?
MIXED BERRY ACAI BOWL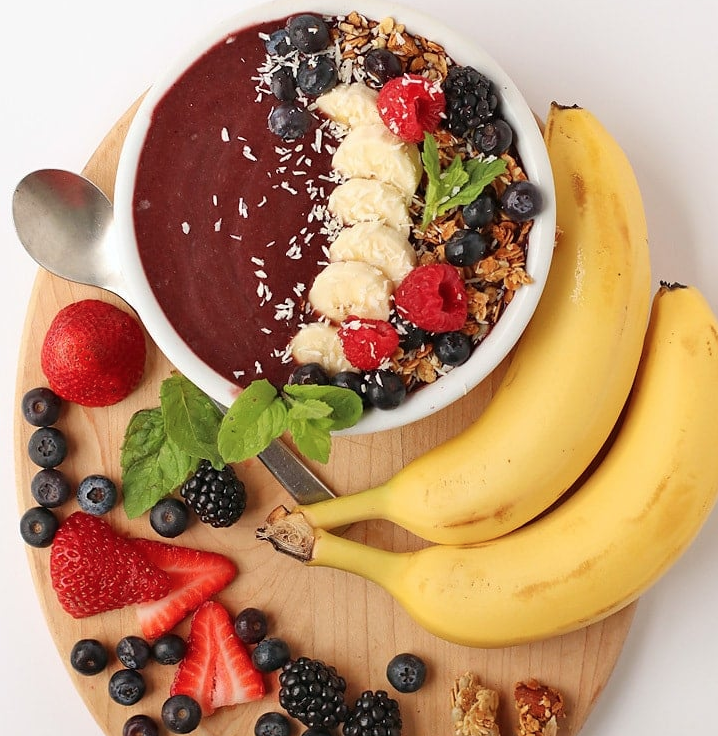 Why is it than an acai bowl always costs an arm and a leg, but this one is a breeze to whip up and only takes five minutes. Apart from tasting like a tropical dream come true, this mixed berry recipe is packed with minerals and vitamins to get you through the day. It' naturally vegan and can be customized with a range of fruits, like bananas or berries. Find some oats or chunky granola that you like, perhaps experimenting with exotic fruits like dragonfruit or guava.
Vegan Strawberry Overnight Oats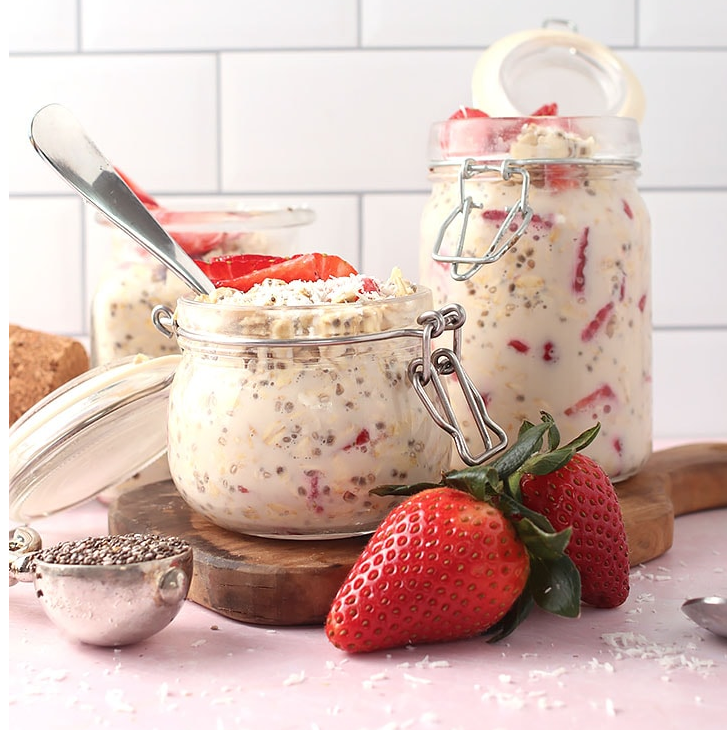 This vegan strawberry overnight oats recipe is another mouthwatering recipe by blogger My Darling Vegan. It can be really hard to cut out those guilty pleasure food groups (dairy is always a tough one) so when you find a vegan recipe that makes you drool, you immediately bookmark it. Strawberries always have a way of making things taste like dessert, no matter what else is in it. Here, old fashioned oats (the blogger chose a gluten-free variety) and maple syrup.
Read more: