Herbs are a great way to add flavour without increasing the sodium in your meal. In addition to being great flavour boosters, fresh herbs are also packed with antioxidants and some essential nutrients. With all these reasons to add herbs to your cooking, why not keep your favourites on hand by growing your own indoor garden? Here are some tips to help get you started!
1. Decide On What You Want
While tending to a herb garden is rather inexpensive and straightforward to maintain, it still requires some time and effort, so be sure only to grow what you know you will use and enjoy. After making your selections, it is time to decide on whether you want to grow your herbs from scratch or instead buys ready-planted and already sprouted ones. Keep in mind that growing herbs from scratch means that you will have to wait longer before you can enjoy them. If gardening is entirely new to you, it may be best to put together a garden with store-bought plants that have already blossomed.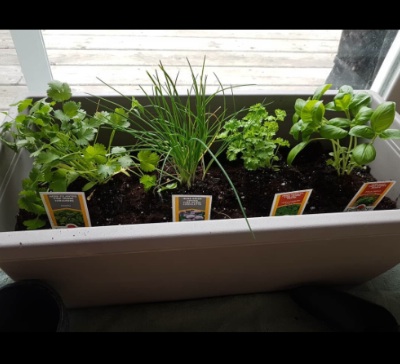 2. Be A Good Host
Before you go out to purchase your plants or seeds, make sure to set up a space in your house where they can grow as best they can. By the window and in your kitchen is preferred, but any other place that offers adequate sunlight is out of reach from children and pets, but within your view (so that you don't forget them!) also works.
3. Get A Gardening Kit Ready
Depending on what you're planting, the folks at your local gardening center can help you pick out the right equipment. For starters though, you will need some potting soil and either a planter or some pots. Also if you don't have them already, make sure that you pick up some gardening gloves, a mini garden spade, a forked trowel and a pair of pruning scissors.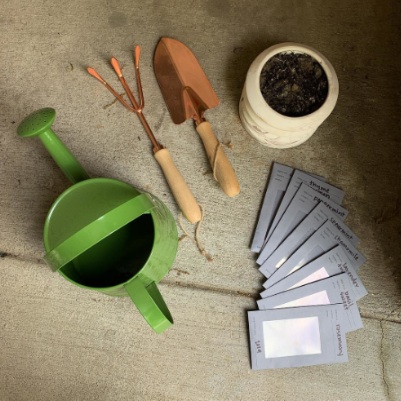 4. Purchase and Plant
 Finally, you are ready to purchase and plant your garden! Growing your garden is an excellent opportunity to shop local and support nearby farmers by buying seeds and plants from them. If there aren't any in your area though, reputable commercial garden centers are your next go-to. Once you have made your purchases, prepared the area and have your tools in order, you can start digging. To avoid overcrowding, which could kill them, be sure to plant your herbs about 6-8 inches apart from one another or in separate pots, if using.
5. Tend To The Bounty
Typically, plants need at least four hours of sunlight a day. In addition to adequate sunshine, your herbs will also need to be watered. The best way to ensure that you are neither over nor under hydrating them is to check on them regularly and only water them when the soil around them is dry to the touch. To encourage their growth, prune and trim your herbs regularly so that they do not bolt (produce flowers) as this will ruin the quality of the leaves. In the case that your herbs grow faster than you can use them, continue to pick the leaves off the plant. To preserve your bounty, either chop and freeze or dry them. Alternatively, you can share with friends and family.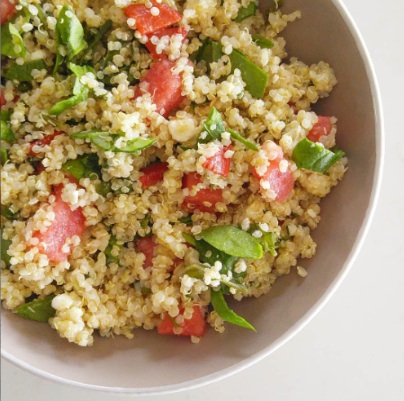 Whether you're a fan of making pesto, fancying up a salad or merely garnishing meals with herbs, growing your own is a great way to keep them handy and take your cooking to the next level. What kind of herbs would you grow in your garden? Check The Daily Gardener for more details about growing herb indoor.
Read more: