Reading Time:

5

minutes
In love, much like in life, a little can go a long way. Alas, we have that typical human tendency to start taking things for granted as soon as we feel comfortable and confident that nothing could go wrong. We don't do it on purpose, but our mindset tends to shift the moment our relationships enter that long-term stage of knowing each other and finishing each other's sentences. This is precisely why you need to show your partner more appreciation and love – because it doesn't go without saying, and it never should.
From spicing things up by bringing out your inner femme fatale, all the way to making your partner their favorite meal – you can do so little, and yet achieve so much with those loving efforts. Here are a few suggestions to help you express yourself and your love. Maybe Valentine's Day is over, but your romance shouldn't be!
Don't Look at the Calendar for Appreciation and Love
It's wonderful to use every opportunity to shower your significant other with affection, including Valentine's Day, birthdays, and anniversaries. However, what matters most are all the days that you spend together between the holidays and the special occasions. It's easy to put on your most charming smile on a special day, it's real-life that matters most. 
That is why you should find ways to treat your partner beyond those special occasions, without even consulting the calendar. So, when they ask: "What's the occasion?", you can genuinely respond: "I just love you." It can be getting them a flower, or bringing them breakfast in bed, or taking them out to a movie – the gesture doesn't have to be grand for it to be meaningful. 
Pamper Your Significant Other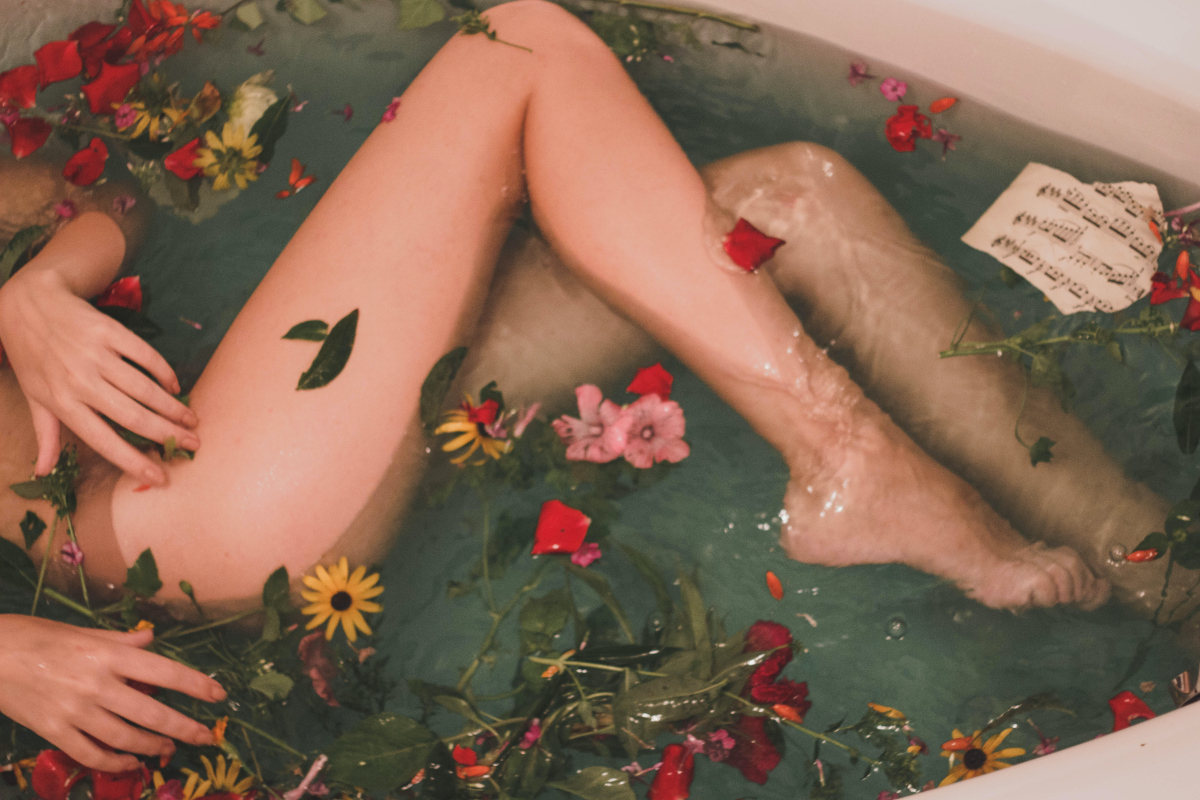 This has been a stressful year (and then some), and we've all experienced more stress and turmoil than ever before. Knowing that, you've likely noticed that your partner might be feeling tenser than under normal circumstances. While you cannot change the global situation, you can definitely remedy your partner's mood with a bit of pampering. 
You can ask them to take a day off and make a date of it: turn your home into your own personal spa! Get some scented candles for the bedroom and your bathroom and prepare the bath salts for extra fragrance. Prepare the massage oil and who knows, it may lead to even more intimacy than you initially plan for. 
Give Them an Authentic Gift
When it comes to presents, the price tag doesn't reflect how much you care, it might just do the opposite. Instead of looking for the most expensive thing you can find that will end up forgotten in a cupboard or collect dust in their wardrobe, you should aim for something authentic that your partner will cherish. 
If your partner loves jewelry and you know their style preferences, you can even design your own locket to commemorate a special occasion or a moment from your relationship. You can add your favorite photo of you two together, or engrave a date or a message that means something to you both. There's nothing more thoughtful than a gift that speaks volumes of your love and that is tailor-made for your partner. 
Switch the Phone Off to Show Appreciation
More often than not, it's not what you do, but what you don't do that will make all the difference for your relationship. We've become obsessed with social networks, texting, tagging, and whatnot. In an attempt to connect with the entire world, many of us manage to disconnect from the people closest to us – our partners included. 
Perhaps it's time to take a break and switch your phone off. Today, that is the ultimate gesture of respect and appreciation when you are having a conversation, at a dinner table, in your favorite restaurant, or even just watching a movie at home. You might not have to turn it off entirely, but simply turn off notifications and stop scrolling for hours on end and spend quality time with your partner.
Mind the Little Things 
When was the last time you washed the dishes, made dinner, or sent your partner a loving text instead of a grocery list? These and so many other behavioral habits tend to evolve, so we forget that once upon a time, our interactions were based on loving thank-you texts, expressions of commitment, and the like. 
To revive that spark and to truly show how much you care, focus on these little things. The way you communicate every day and ask how their day is going, the way you hug them and kiss them before they leave for work and when they come home. This is the kind of affection most relationships thrive on, so be generous and be loving.
It doesn't take too much to see that someone cares – it's woven into their words, their gaze, their touch. When you go that extra mile in how you behave daily, you turn something beautiful into something effortless, but invaluable: you use every opportunity to show the other person in your life that you value their presence. It's in these little gestures, gifts, and acts of kindness that you express your appreciation without ever worrying about reciprocity or price tags. Isn't that what we all really want?