Reading Time:

2

minutes
If it's not already, these five nutritious and delicious meal ideas are sure to make lunchtime the highlight of your workday. Whether you are a vegan, omnivore or flexitarian, I've got some inspiration to help you savour through your Monday to Friday.
1. Avocado Bean Salad
Pictured above, this salad is perfect for a Meatless Monday at the office. Top your favourite greens with crunchy veggies such as bell peppers and shredded cabbage, as well as avocado and canned beans for some healthy fats and lean protein. For some extra texture, top your salad with dried fruit and seeds of your choice.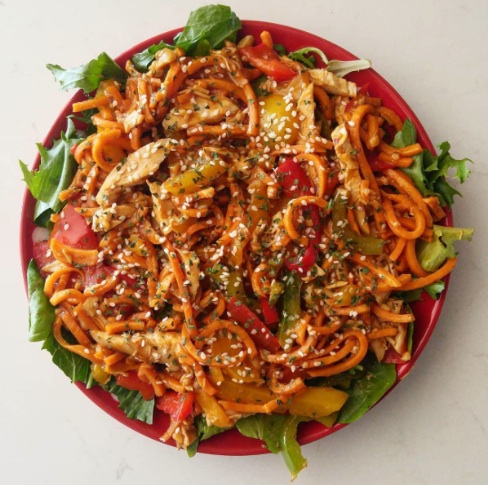 2. Lightened Up Sweet Potato Chicken Teriyaki
Put down the take-out menu and get out your spiralizer. Lightly sautéed sweet potato noodles make for a highly nutritious substitute to traditional udon noodles. Plus, they can be made just as fast, if not quicker the night before. To save even more time, use your teriyaki sauce to revamp any leftover store-bought rotisserie chicken hiding in your fridge.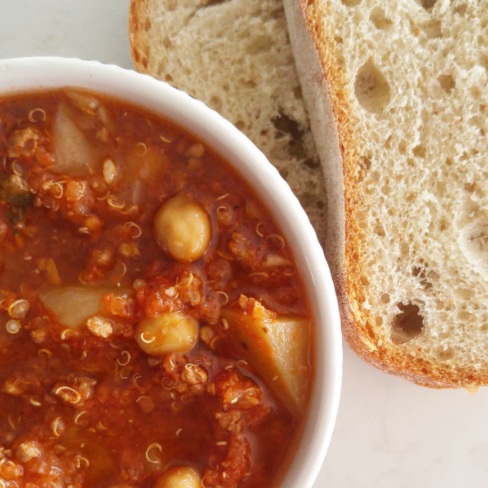 3. Turkey Quinoa Stew
Next time you are making stew or chili for dinner, double your batch and freeze the leftovers. Then, before work in the morning, reheat your stew and pack it in a thermos for a cozy, warm meal during your mid-day break.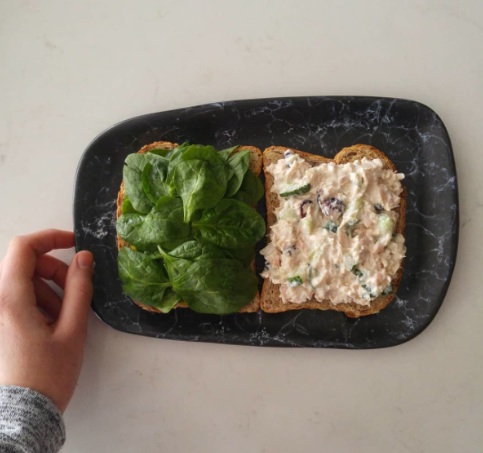 4. Protein-Packed Tuna Salad Sandwich
Boost the protein in your tuna salad sandwich by swapping mayonnaise for Greek yogurt. For a plant-based punch, also try adding chickpeas to your mix amongst fresh cut veggies like cucumber and purple cabbage.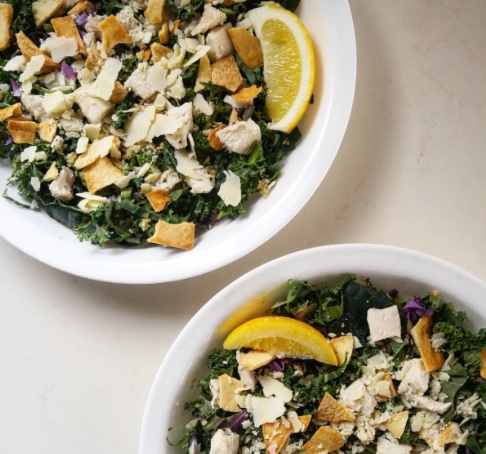 5. Chicken Caesar Power Bowl
Is it just me, or does every office have at least one person who eats a Caesar salad for lunch? If you're that person, boost the nutrition of your favourite meal by adding leafy greens such as kale and fibre-packed grains such as quinoa to your romaine base. Squeezing fresh lemon juice over top before you are ready to dig in also helps to reduce the need for excess salad dressing, thereby minimizing excess sodium, fat and calories.
Which of these healthy lunch ideas are you excited to try? Share your creations and tag us on social media!
Read more:
Waldorf Salad with Icewine Vinaigrette
Sweet Potato Obsessions: A Simple Healthy Recipe