Reading Time:

2

minutes
You have dressed up in fancy clothes, brought out your fanciest tea set, and the tea is brewed to perfection. You have the makings of a fantastic traditional English tea party except for one thing – no tea party is complete without dainty and delicious finger sandwiches!
Here are five English Tea sandwiches guaranteed to keep your taste buds tingly and your pinkies raised.
Cucumber-Butter
Ingredients
4 tbsp butter
½ tsp grated lemon zest
1 tbsp chopped herbs
Combine softened butter, grated lemon zest, and herbs. Spread on white bread and add the cucumber.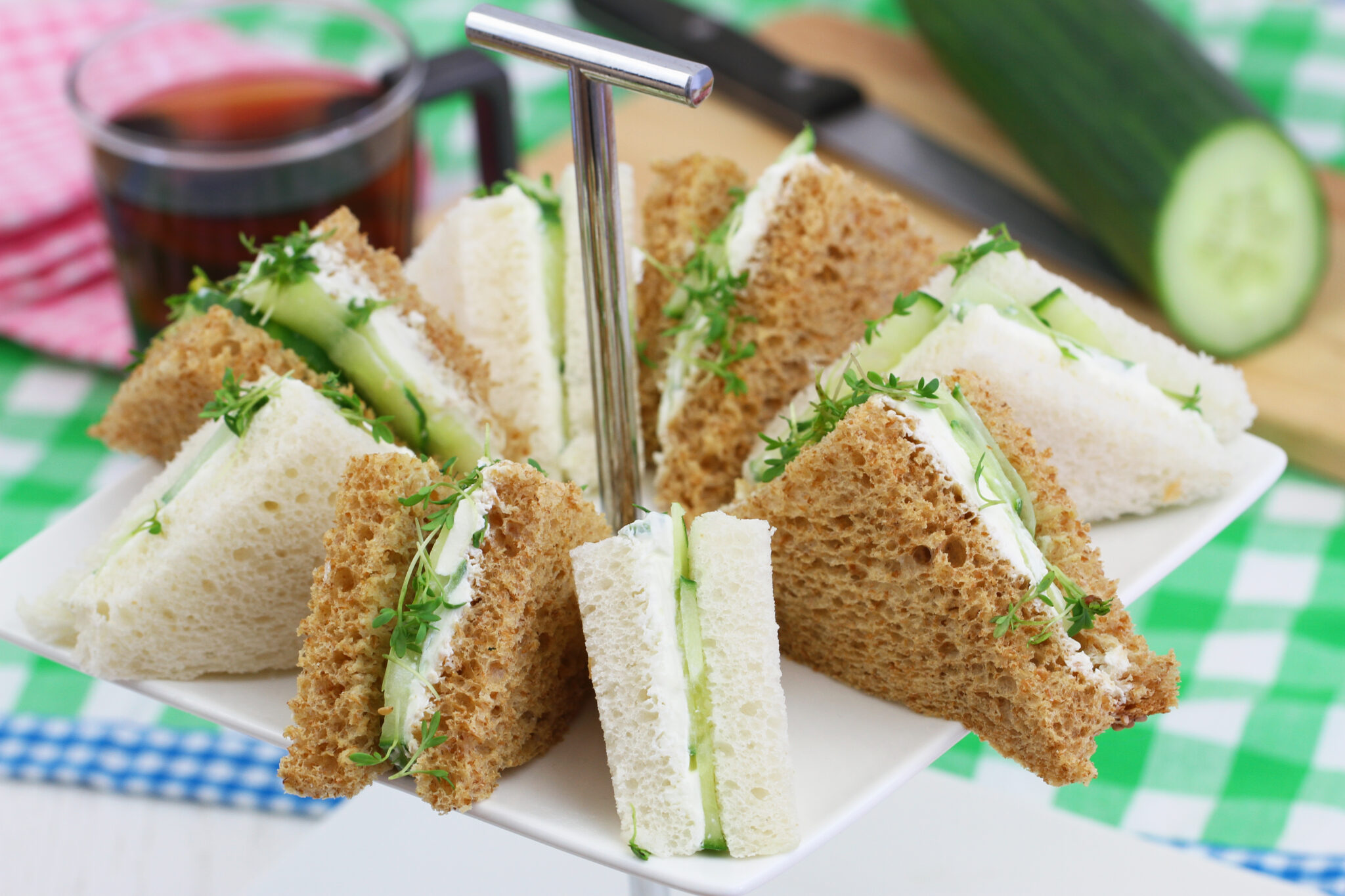 Tomato-Cheddar
Spread mayonnaise on white bread. Add sliced tomato and aged cheddar and garnish with watercress.
Egg Salad
Ingredients
3 hard-boiled eggs
3 tbsp red onion
3 tbsp celery
3 tbsp cilantro
2 tsp dijon mustard
2 tsp lime juice
¼ mayonnaise
Mix chopped hard-boiled eggs, chopped celery, red onion, and cilantro, dijon mustard and lime juice, and mayonnaise. Spread mixture onto white bread.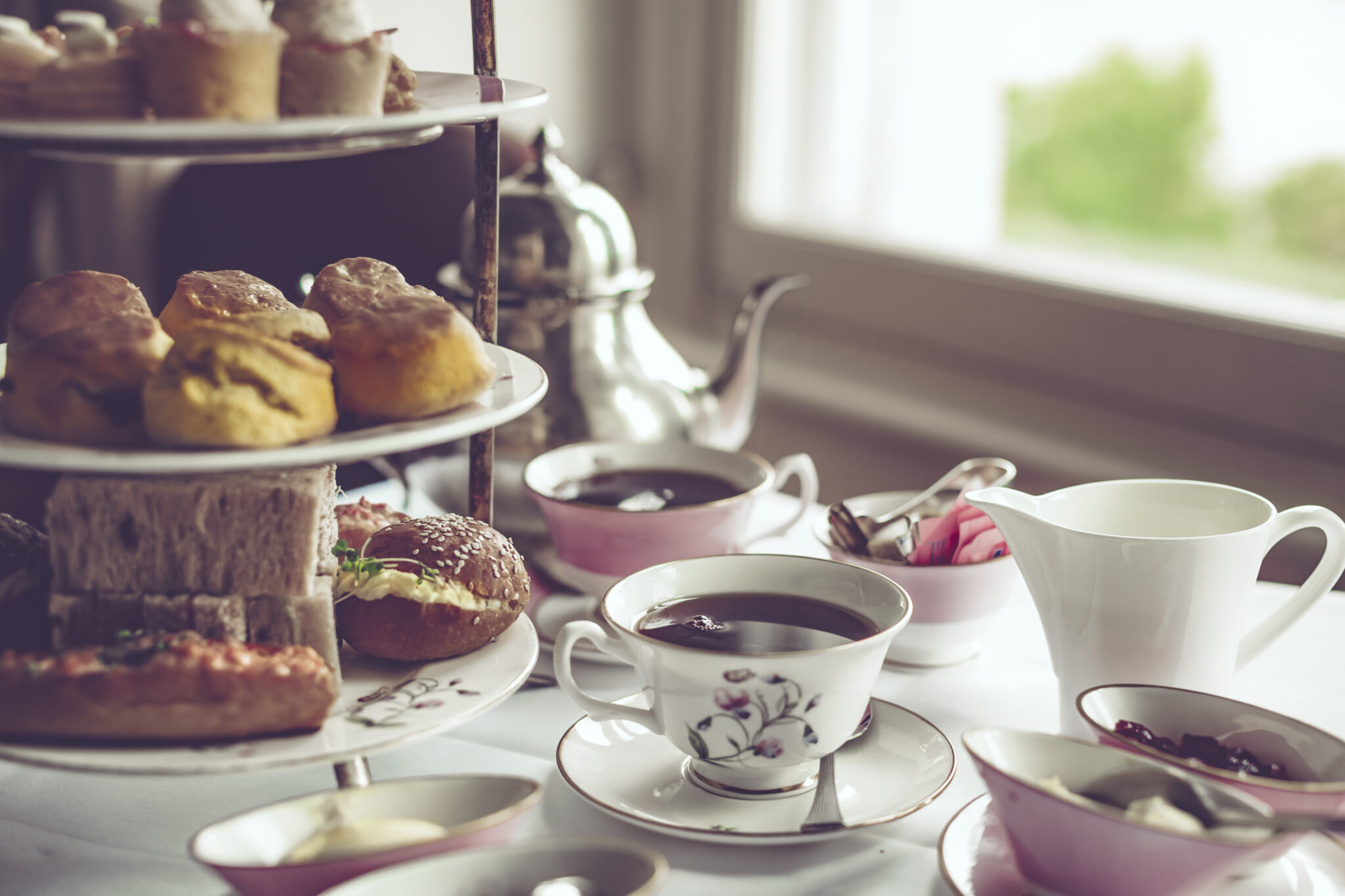 Prosciutto-Fig
Ingredients
Fig Jam
Softened butter
Prosciutto
Pears
Bibb lettuce
Baguette
Spread softened butter and fig jam on the inside a sliced section of a baguette. Fill with prosciutto, sliced pears, and Bibb lettuce and season with salt and pepper.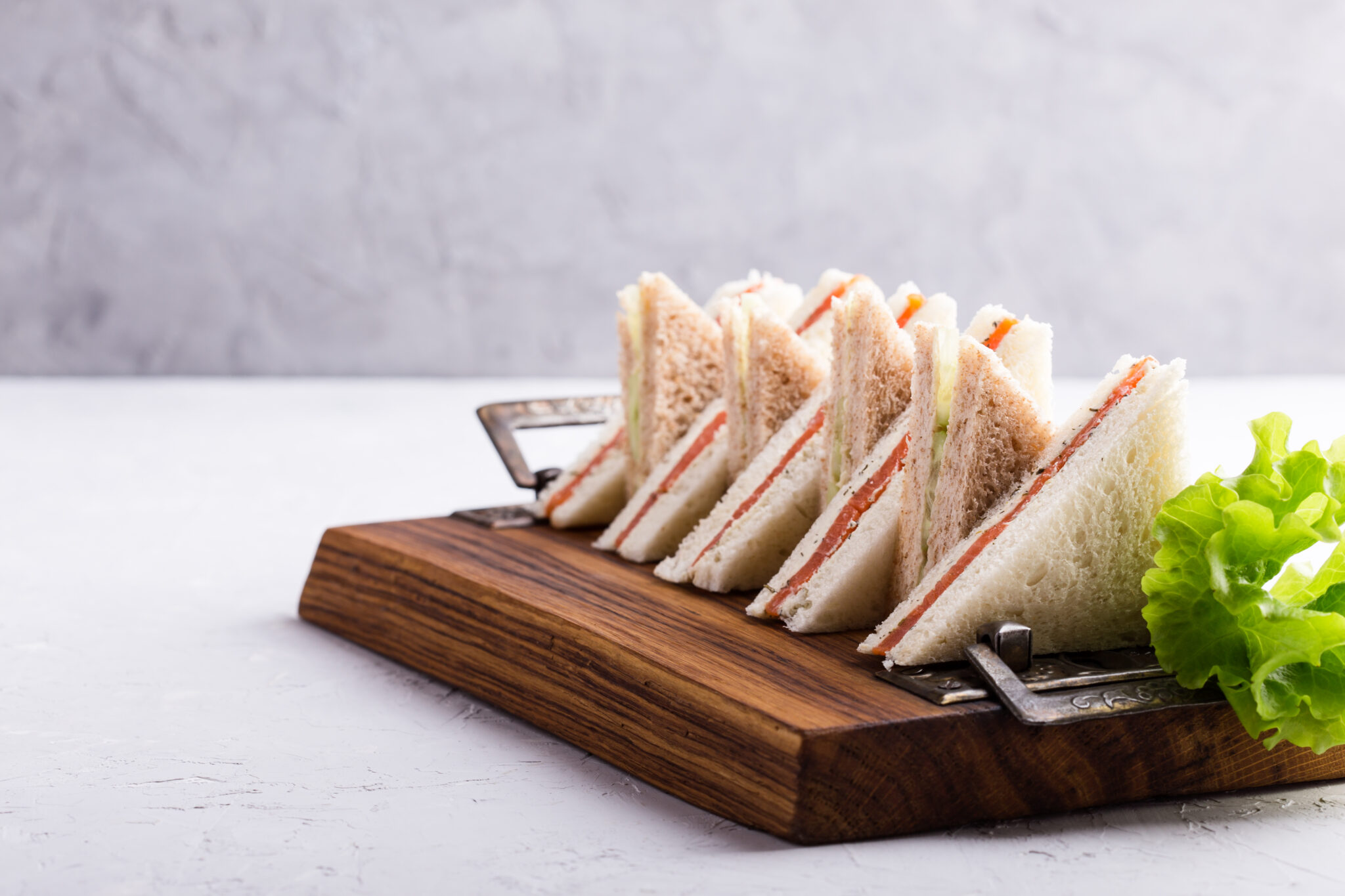 BLT
Ingredients
⅓ cup mayonnaise
⅓ cup finely chopped cooked bacon
Sliced cherry tomatoes
Baby greens
Combine mayonnaise and bacon and season with pepper. Spread mixture on toasted white bread and add sliced cherry tomatoes and baby greens.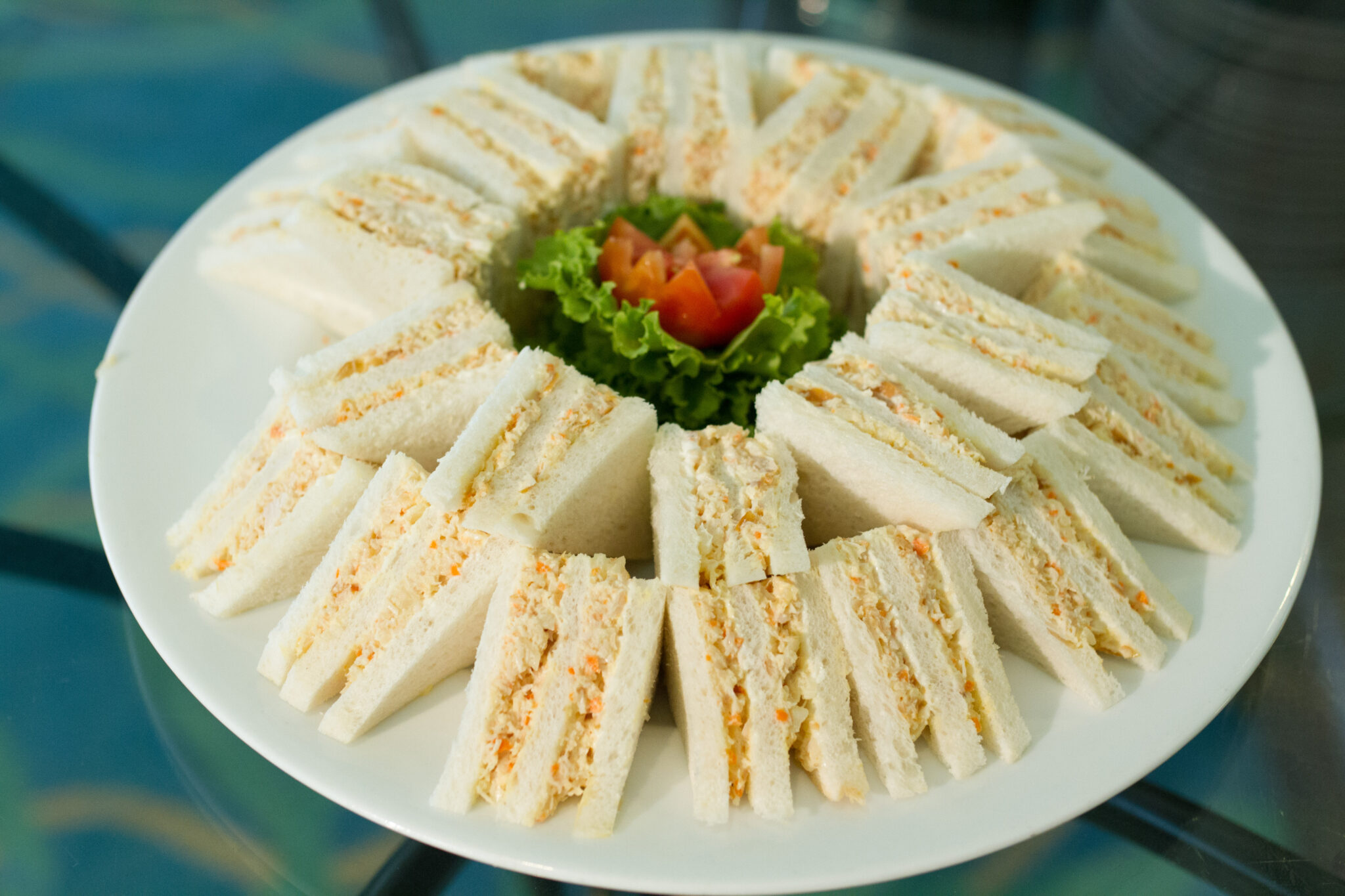 For all of these sandwiches, if you are feeling extra fancy, trim off the crusts and cut into triangles.
Read more:
Lemon Ricotta Hotcakes
Tea for Two or for Seven Billion