Reading Time:

3

minutes
August means summer is dying down, which may mean colder weather and a little less sunshine, but that doesn't mean the fun has to stop. Whether you're planning an end of summer bash or just want a unique new drink to try after a long day, think about adding some of these delicious cocktails to your menu. You won't regret trying out these end of summer cocktails!
Grapefruit Collins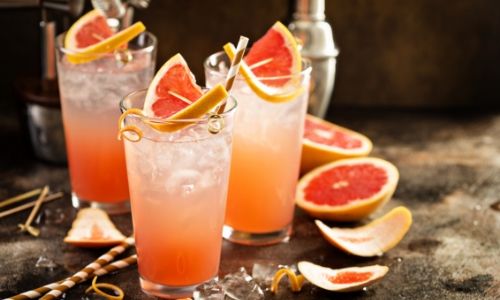 Ingredients:
2 oz. Gin
1/2 oz. Lemon Juice
1/2 oz. Grapefruit Juice
1 oz. Simple Syrup
3 oz. Pellegrino Sparkling Water
Grapefruit Zest
Mint Leaves
This is a wonderful drink to enjoy on the patio while admiring the sunset. It's bright and refreshing and makes you feel like summer is never going to end. Grab a martini shaker and put in the first four ingredients—once poured, add the Pellegrino, grapefruit zest, and mint leaves and the drink will be complete.
Spicy Strawberry Moji-Tea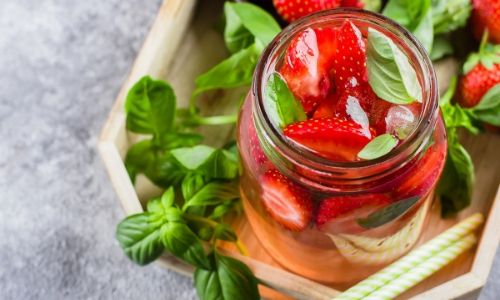 Ingredients:
4 oz. Tea & Honey Strawberry Açai Tea
1 oz. Jalapeño Tequila
Prosecco
Mint
Strawberries
An adventurous drink is just the way to round off the summer. We love this one for the grilling nights with friends. It's possible to make this more of a big batch cocktail—just muddle the mint and strawberries in a pitcher and triple the teas and tequila.
Watermelon Ginger Fizz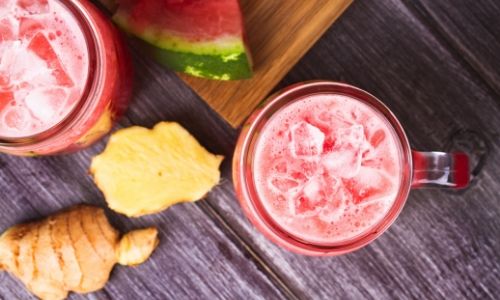 Ingredients:
1 cup sugar
1 cup water
1-inch fresh ginger, sliced
1/2 Watermelon
8–12 oz. vodka
Crushed ice
Soda water
This cocktail is as simple as it is sweet. To start, you'll have to place the sugar, water, and ginger in a saucepan and bring it to a boil. Let the syrup simmer for five minutes and then cool. Chop up the watermelon and blend until smooth. Drain the juice through a colander and then mix it all in a large mug. It makes enough for you and three friends to enjoy!
Mexican Mule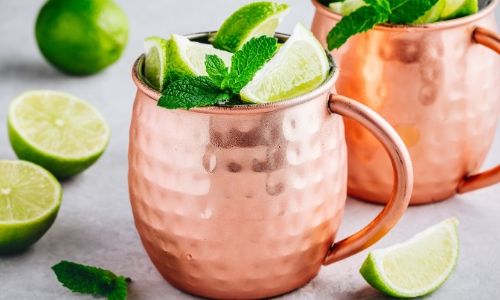 Ingredients:
2 oz. vodka
1/2 oz. Lime Juice
3/4 oz. Pineapple Juice
1/2 oz. Ginger Syrup
If Moscow Mules are for the beginning of summer, then Mexican Mules are for the end of summer. It's great for any event, and people will want to constantly refill their glass. All you have to do is combine the ingredients in a shaker and stir them up. Strain into a glass with ice and top it off with a splash of spiced rum.
Chasing Summer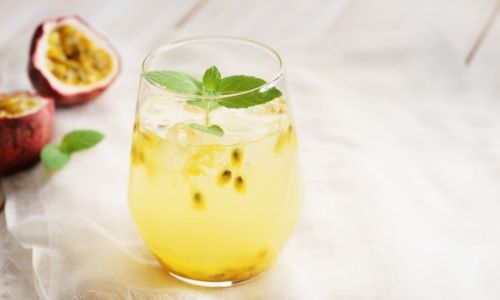 Ingredients:
4 oz. Chai Sun Tea
3/4 oz. Passion Fruit Puree (or juice)
1/2 oz. Sweetened Condensed Milk
¼ oz. Balsamic Vinegar
Ice Cubes
The best way to end summer is with this unique cocktail. Continue to chase the summer feelings of joy, love, and connection with a beautiful beverage that is both acidic and sweet. To begin, you'll need to place one chai tea bag and 12 ounces of cold water in a glass jar. Leave covered in a sunny and warm area for an hour. Then in a shaker, combine the chai sun tea, passion fruit puree, condensed milk, and balsamic vinegar. Fill the shaker with ice cubes and shake the mixture well. Strain into an ice-filled glass and enjoy!
As always, we want you to enjoy these drinks and opportunities to connect with friends and family. Just make sure to drink responsibly—especially in the warm weather—and know your limits. You'll be glad you did.