Reading Time:

3

minutes
With so many long weekends ahead, it's time to start planning some epic summer getaways. Luckily, Ontario is filled with beautiful spots to spend a relaxing weekend away from the GTA. From wine tasting in Prince Edward County to roughing it in Algonquin, check out 4 summer weekend trip ideas in Ontario.
1. Prince Edward County
Prince Edward County is still as trendy as ever and with good reason. Just over two hours drive from Toronto, this summer weekend destination has a lot of appeal.
Filled with wineries and breweries, natural sandy beaches, and top-notch cuisine, PEC is a place to relax and "get away from it all" without totally going off the grid.
Must-visits while in the area are Sandbanks Provincial Park (plan ahead for a picnic), the Drake Devonshire Inn (one of the most scenic restaurants in the region with top notch food), Prince Edward County Lavender (only if you're visiting in late June or July when the lavender is in bloom), and of course, the wineries! There are all types of official wine tours, including both bike and van tours, but you can also go the unofficial, DIY route and meander your way along the country roads, stopping at whichever wineries strike your fancy.
2. Muskoka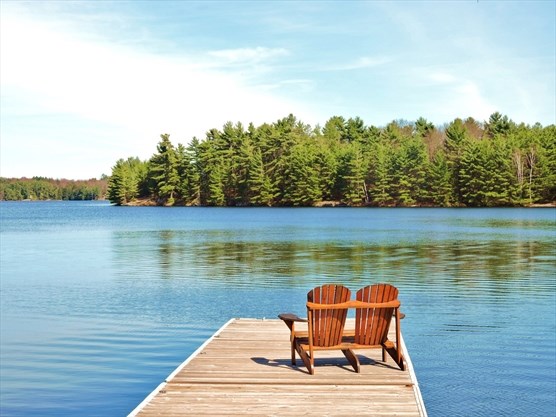 Muskoka is a great place to enjoy Ontario's natural beauty. Plus, it's much more versatile than you might think. You can certainly go the rustic route and rent a cabin through Airbnb, spending your days hiking, canoeing, and swimming in the lake. But there's also an option to stay at one of the premier hotels in the area, the JW Marriott The Rosseau Muskoka Resort & Spa, as well as renting a more luxurious cottage on Airbnb (after all,
Muskoka is now home to some of the wealthiest families in Canada, meaning there are plenty of more upscale properties available for rent as well).
Slightly less isolated than somewhere like Algonquin, Muskoka will allow you to be as on or off the grid as you like.  
3. Stratford
More than being the hometown of Justin Bieber, Stratford, Ontario is a quaint city with a surprisingly good coffee scene, a historic city hall building, charming bed and breakfasts (some are even theatre-themed), and of course, the famous Stratford Festival that runs from May to October each year.
Though the festival is known for its production of Shakespearean plays (of which there are many), it also features more contemporary shows, such as Billy Elliot the Musical. Other city highlights include the Shakespearean Gardens and Gallery Stratford.
4. Algonquin Provincial Park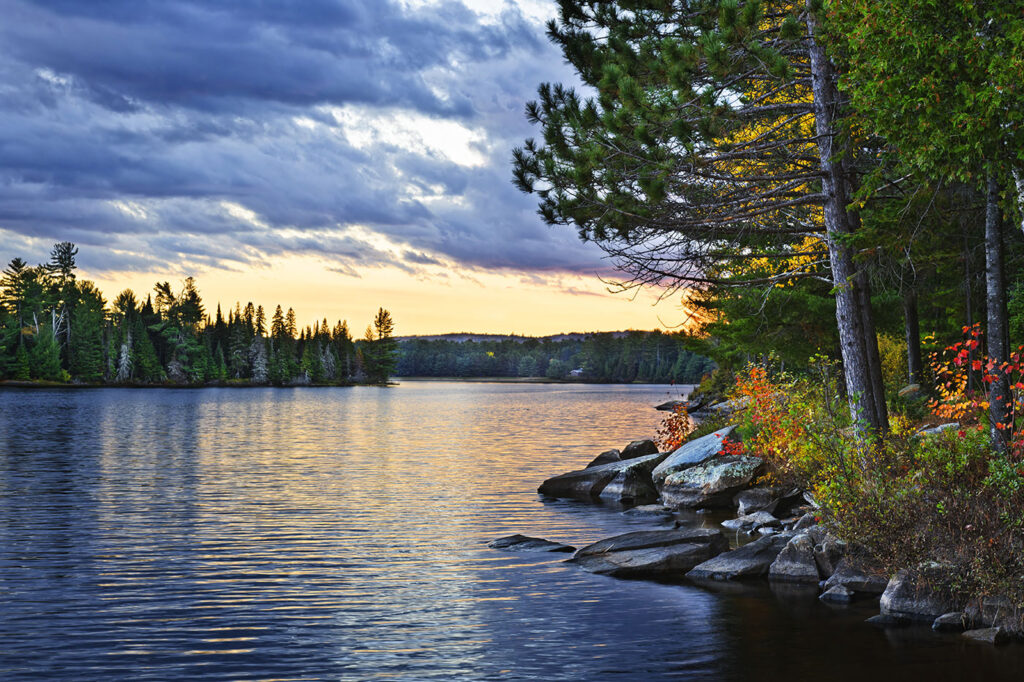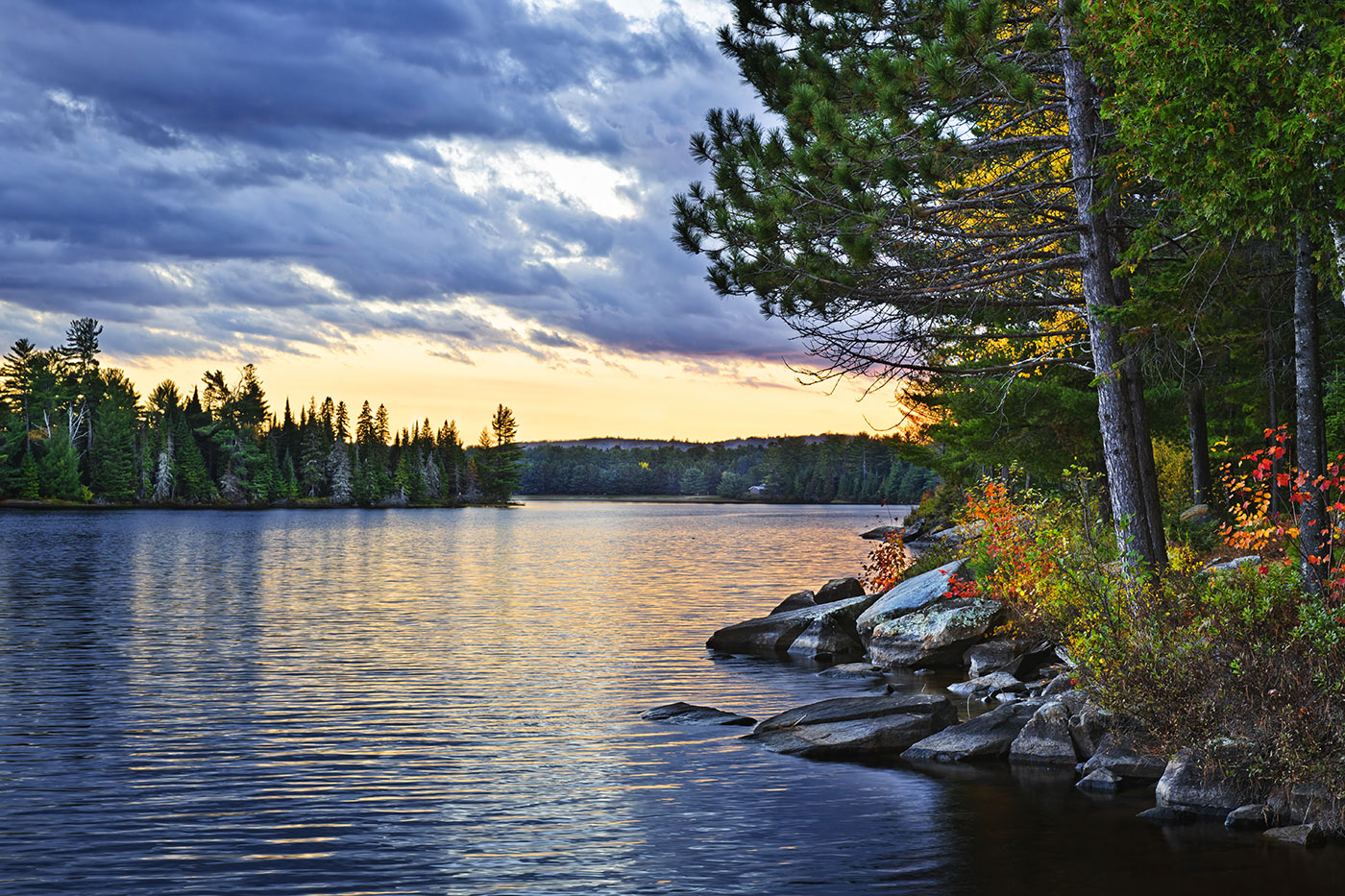 For a real break from city life, look no further than Algonquin Provincial Park.
This Ontario gem is one of the most naturally beautiful parts of the province and is a popular spot for weekend trips in the summertime.
Roughly three hours from the GTA, Algonquin is an ideal summer weekend spot for connecting with nature. If you love the great outdoors, this is the place for you. Pitch your tent and spend your days hiking, having picnics, swimming, and kayaking – sounds like summer bliss!
Read more: