Reading Time:

3

minutes
The holiday season is approaching and we know what this means: gifts, hugs and a lot of parties.
It's delicious to share with family and friends but it is also very likely that excesses are tempting us everywhere, especially when it comes to sugar and calories.
It's not necessary that you lock yourself at home or spend the whole season fasting to avoid excesses, you just have to know how to balance what you eat and drink, so today we give you 3 recipes for cocktails low in sugar and carbohydrates:
Ginger Carrot
This is one of my favorite drinks! Not only because the colors and flavors are spectacular, but also because you can drink it in any weather.
If you also add some fresh ginger, your immune system will boost and the flavor will be enhanced.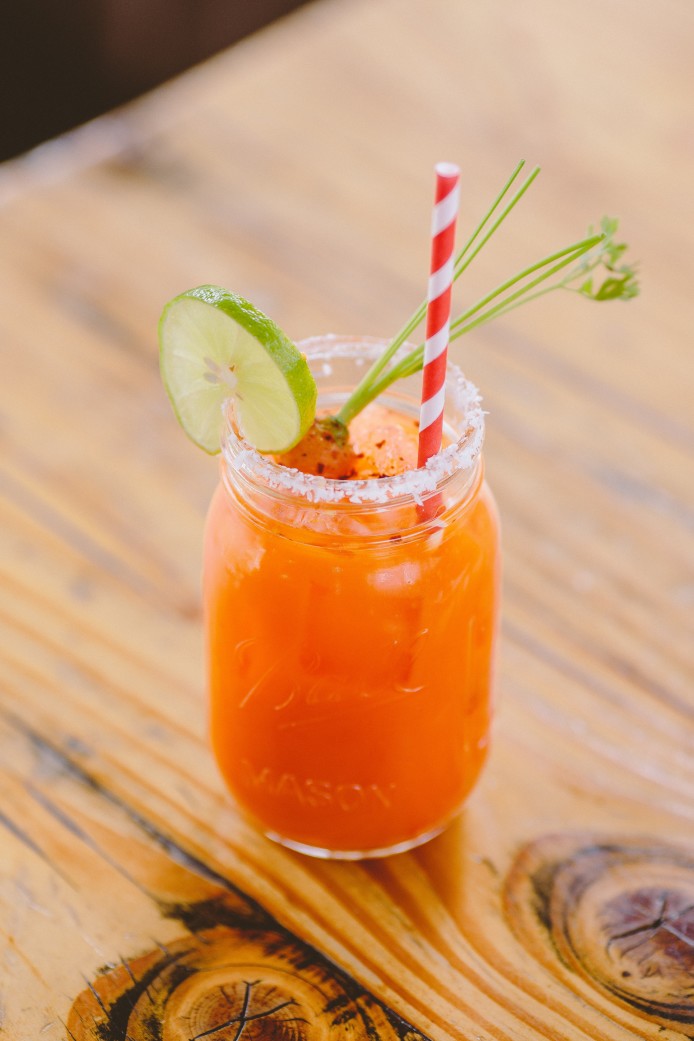 Ingredients:
A measure and a half of orange vodka
A measure of natural carrot juice
A measure of freshly squeezed orange
Three measures of ginger beer.
Preparation:
Put the orange vodka and the carrot juice in a cocktail shaker with ice; then serve the mix in a jar with ice and add the ginger beer. Serve in tall glasses.
You can decorate with fresh cherries or any fresh red fruit. Delicious!
Peach Wine Cooler
Wine is one of the alcoholic beverages that have the lowest percentage of calories and sugar, so it's ideal for maintaining your regimen.
If you're bored drinking only plain wine, you can try this tasty recipe.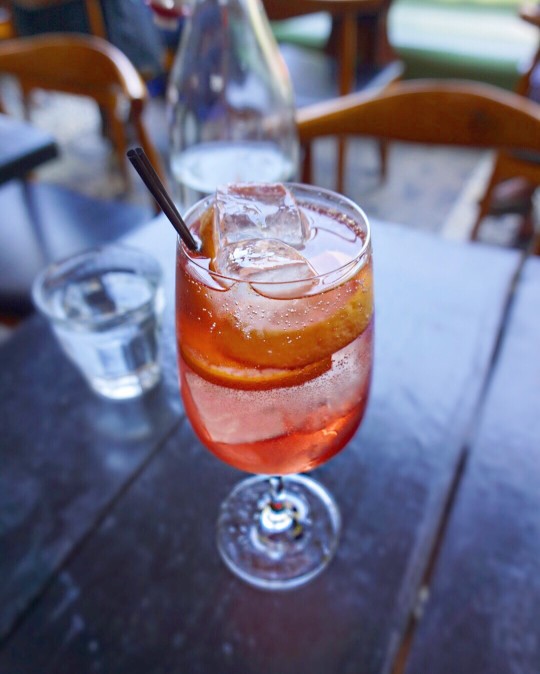 Ingredients:
3 cups of club soda
1 cup light peach nectar
1 cup dry white wine
3 tablespoons of agave syrup to sweeten
Slices of fresh peach to decorate.
Preparation:
You're going to put the soda and the nectar in a large jar, then add the wine and the agave syrup and stir it until it dissolves and everything looks homogeneous.
Let it cool in the fridge or freezer or add finely crushed ice to a few short glasses and serve. Garnish with the peach slices. Cheers!
Cranberry Splash
Cranberry juice is low in calories, is naturally sweet and therefore doesn't need additional sugars, and also: It tastes yummy!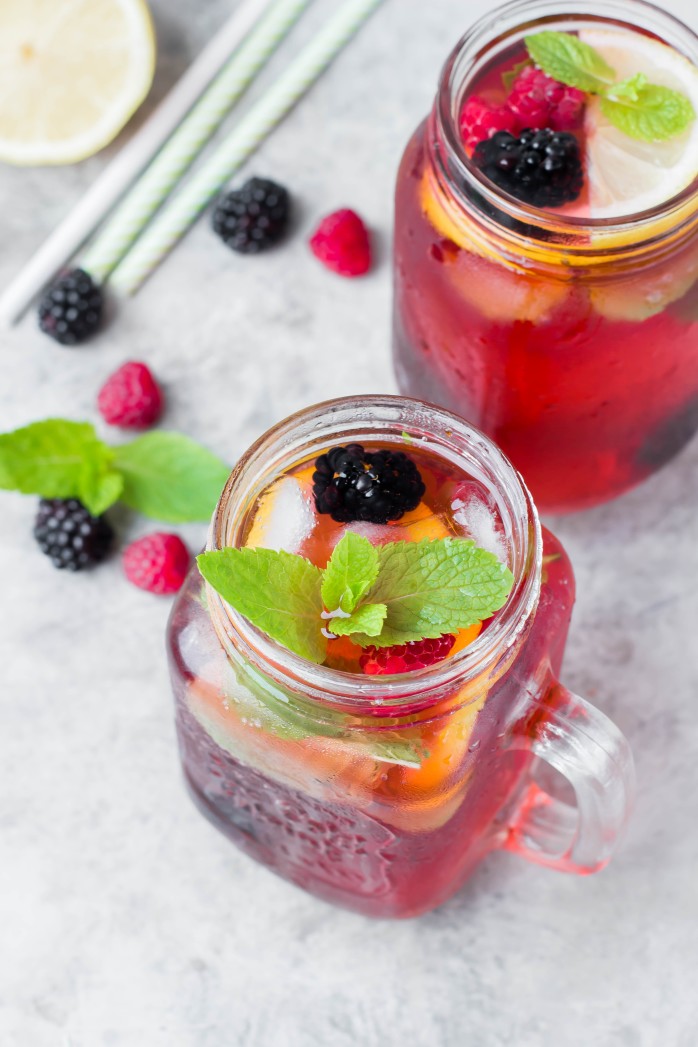 Ingredients:
1 bottle of very cold Portuguese green wine or Sauvignon Blanc
3 cups of cranberry juice
Crushed ice
Sliced ​​peach to decorate.
Preparation:
Mix the wine and cranberry juice in a large jar, then put the crushed ice in short glasses or glasses and serve.
Use the peach slices to decorate, you can also use fresh blueberries for decoration. Enjoy!
As a plus, we give you these tips so you can reduce the consumption of calories in your cocktails this season and whenever you need to:
Avoid using soft drinks other than light.
Avoid energy drinks, including those that are reduced in sugar.
Use natural and unpackaged fruit juice, as long as you can. Fruit juice packed has high amounts of sugar so it increases the calorie intake.
Alcoholic beverages with the lowest amount of calories and sugar are wine and vodka. Beer is the one that usually has more.
You can also prepare non-alcoholic cocktails, so in a drink, you will be reducing the number of calories.
Read More: