Reading Time:

3

minutes
Feature photo:Harshil Gudka/Unsplash
Oats are a great source of vitamins B and E, as well as, iron, magnesium, and selenium. Further, with fiber to keep you fuller for longer and research that suggests oat's ability to help lower elevated blood cholesterol levels, it's no wonder why eating this wholegrain is so widely recommended. While I feel that the number of possible breakfast ideas with oats is nearly immeasurable, here are some of the top picks that I guarantee will have you inspired to upgrade your breakfast!
Savoury Oats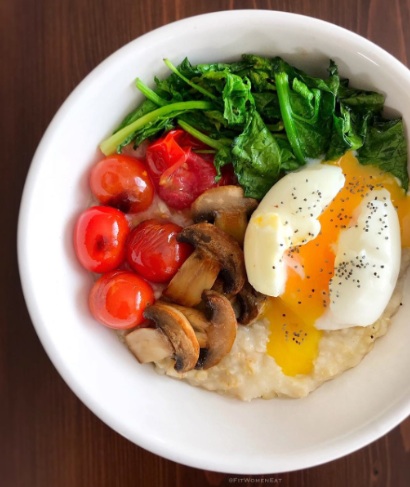 Is that an "ooh" or "ew" that I hear? If you have never thought to put a savory spin on your oatmeal, believe me, you are missing out! Try cooking your oats on the stovetop with either low sodium vegetable or chicken stock. Then, top them with sautéed or roasted vegetables (this a great opportunity to use up leftover side dishes!) For some extra protein, top your savory oats with a poached or fried egg. Finally, garnish with some fresh herbs.
Cranberry Orange

Granola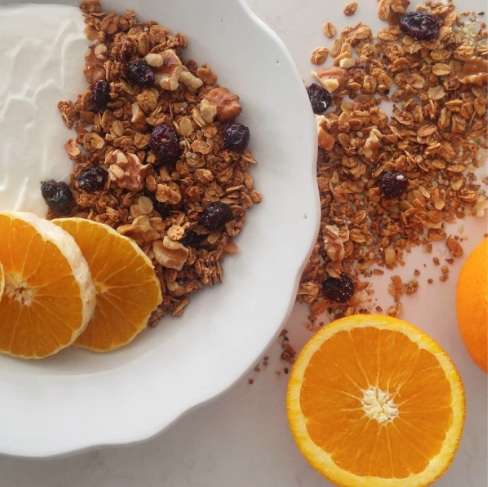 Homemade granola is a great make-ahead breakfast for early mornings on the go. Here is my recipe for Cranberry Orange Granola, be sure to make some extra and set aside for later! This will keep for about two weeks in a glass mason jar or other reusable containers.
Ingredients:
1 cup large flake oats

1 cup steel-cut oats

2 tbsp neutral-tasting oil

¼ cup pure maple syrup

1 tsp pure vanilla extract

zest of 1 orange

½ cup unsweetened dried cranberries

¼ cup walnuts

¼ cup hemp seeds
Set your oven to 300 degrees and line your baking sheet with parchment paper. Add all of the ingredients (except for the cranberries, walnuts and hemp seeds) into a large bowl, and stir until well combined. Evenly spread the oats onto the baking sheet. Bake the granola for 24 minutes, stirring it around about halfway through. Allow the granola to cool completely before adding the cranberries, walnuts, and hemp seeds. Serve with Greek yogurt or milk of choice and enjoy!
Banana Oat Pancakes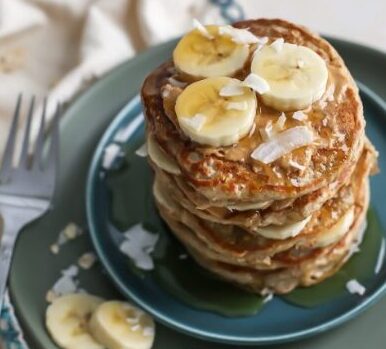 This wouldn't be an article about breakfast without the mention of pancakes, am I right? With the use of your blender and some pantry staples, you can whip up some single-serving, healthy pancakes in no time.
Here is what you will need:
1/3 cup rolled oats

1 tbsp ground flax seed

1/3 cup milk of choice

¼ tsp baking powder

½ tsp cinnamon

¼ tsp vanilla

2 tbsp mashed banana (or unsweetened applesauce)
Optional toppings: pure maple syrup, Greek yogurt, chopped nuts, fresh fruit.
Combine all of the ingredients into a blender and blend until smooth. Heat a non-stick pan over medium heat. In dollops, pour the batter on to the pan and then spread it around in circular motions. Cook for 1-2 minutes and then flip to cook for another minute.
Do you enjoy eating oats for breakfast? With all of the valuable nutrition, they have to offer, taking the time to find your favorite way to enjoy them is highly recommended.
Read more: