Reading Time:

7

minutes
November is a strange time of year. Warm one minute, cold the next. You can begin your day in a parka and winter boots, and leave the office in your sweater – sweating all the way to the Go Train.
But the most unpredictable weather pattern of the month… is rain!
Bring on the Winter blues. As we approach the deep dark season of snow, we are trapped by a veil of ominous Autumn grey: clouds. Just when you think the sun might shine and claim its moment of glory amid a sky of blue, in roll the clouds. Making the city dismal and worse… wet.
Rain rain go away, no one likes you anyway!
An escape down south may seem the only way out of this dark time. But we have another, cheaper, more convenient solution, that will allow you to keep saving your Air Miles.
Here is our list of ten ways to make the most of those rainy November days.
Make it a Gourmet Cooking Day!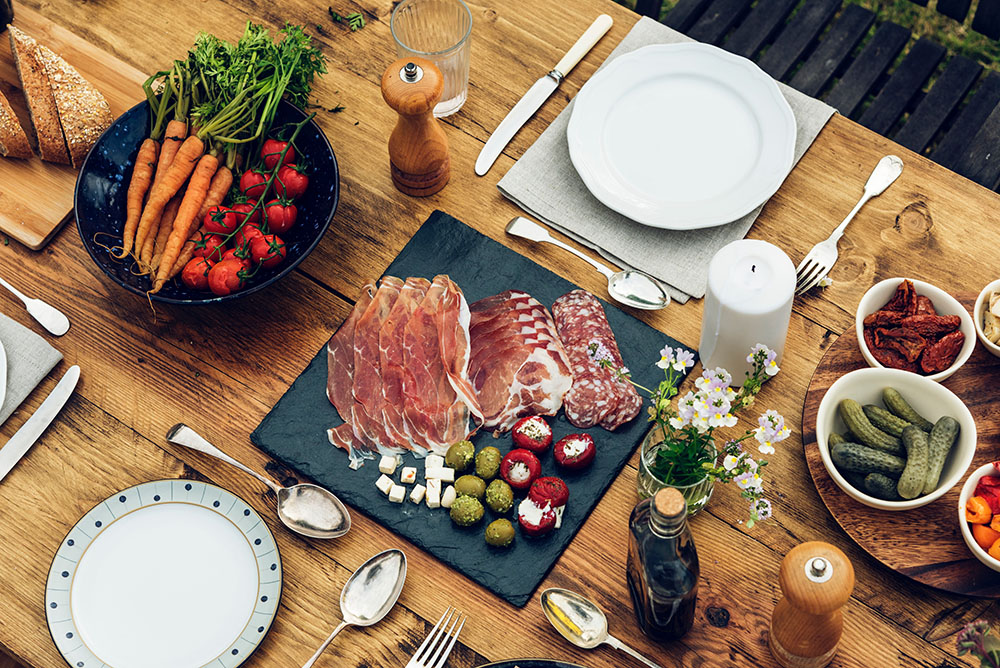 Time to crack open those cookbooks you bought with such good intention. Flip to a page, pick a dish – or two or three! Grab your ingredients and roll up your chef sleeves. It's time to show that oven what you're made of! Play some music as you sauté and stir. Open a bottle of your favourite wine and savour the moment. It doesn't have to be perfect or pretty, just have fun! Eat as you work, or wait till it's done. You can make your own little restaurant at home and set it up any way you want. Candles? Sure! Flowers? Yeah! A sombrero? Why not! It's your call Chef! Then grab your partner, best friend, family or pet (we don't judge) and dig in! Bon Appetite.
Read till Your Heart's Content!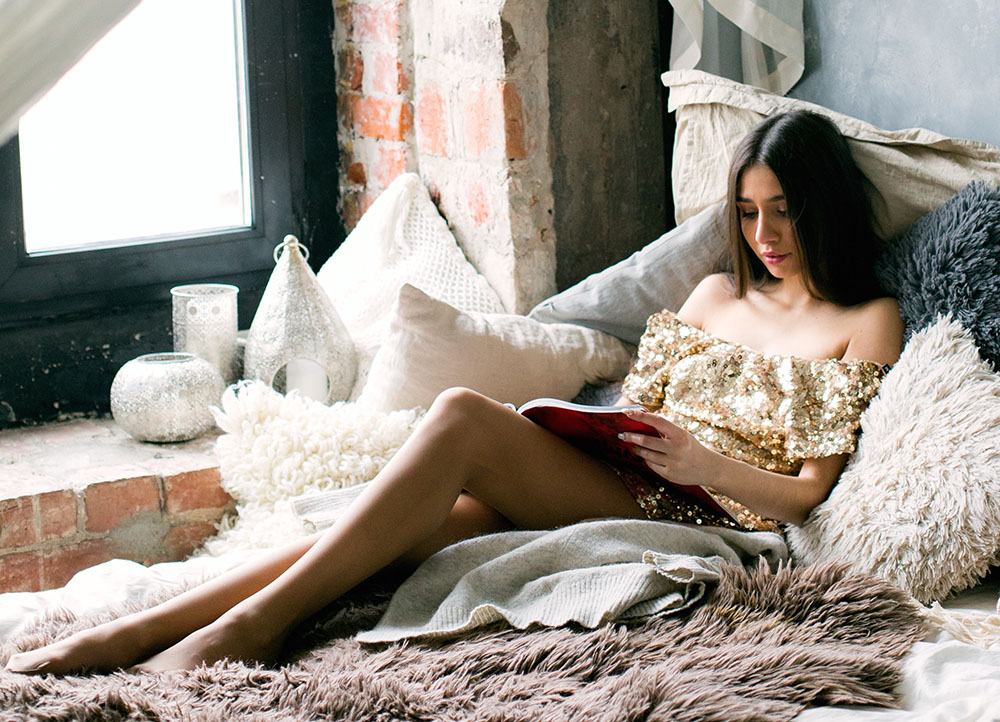 Ah books… remember books? Those beautiful trophies that line your shelves. Sitting… alone… waiting… to be touched. Show them some love! Find your favourite spot in the house – a bedroom; living room; couch, chair, corner; window; wherever you choose. Now transform it! Fill that space with all the cozy necessities of comfort. Fleece blankets, fluffy pillows, scented candles, and a good reading lamp. And don't forget the snacks! This isn't just reading time, this is your sacred quiet time, and it should be enjoyed to its fullest. Brew a pot of tea and place a plate of cookies, scones or chocolates within reach. Throw on your softest socks, your warmest house robe, and let the reading begin.
Catch up on Household Chores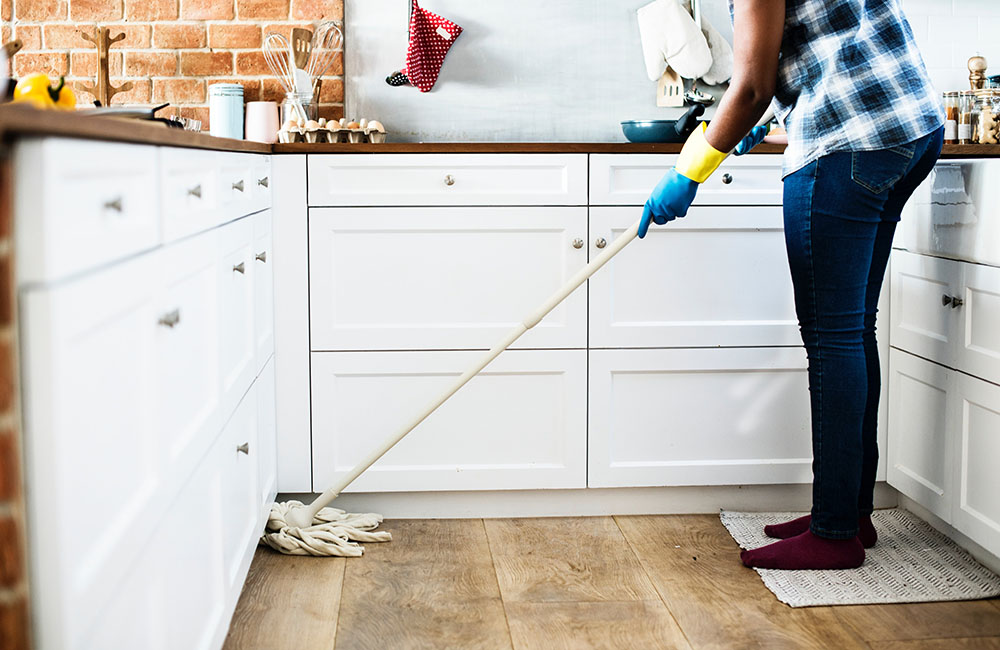 Life can get busy. With work, school, kids and commuting we sometimes neglect household chores. A little dust here, a dirty dish there… innocent enough at first, but it's scary how quickly things can pile up! And sunshine certainly doesn't help. When was the last time you sacrificed a perfectly beautiful day to stay in and clean the house? Well now the rain is your remedy. Lock your door and silence your phone, it's time to turn up the music and have a cleaning party! Call me crazy, but housework can be fun! It's a chance to sing and dance to your favourite songs while you check off half the things waiting to be done on your 'To Do List'. After the floors have been washed and the laundry is tucked away, you'll feel a great relief off your chest knowing how much you've accomplished, and of course, you'll have the reward of a sparkling pristine house!
Movie Time!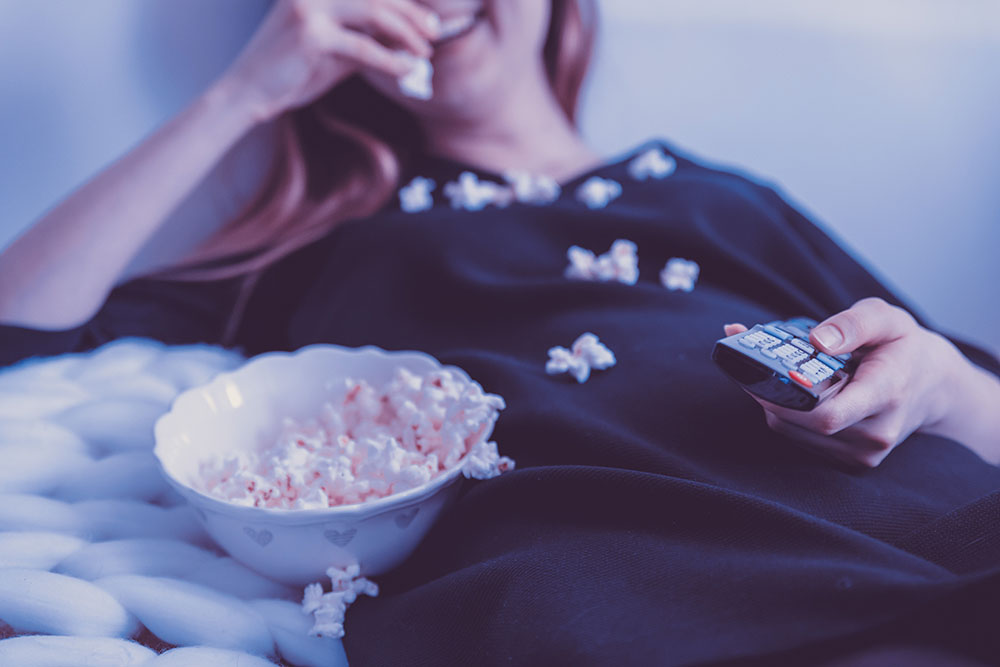 It's no secret, cold rainy days were made for movie marathons! It's the perfect backdrop to set your mind at ease as you snuggle up on the couch and prepare to binge the shows piling up on your PVR. If you're craving a particular genre, you can turn it into a rom-com occasion or a horror flick affair. Action; drama; mystery; black and white classics; whatever you want! Maybe you'll sit through a slew of Spielberg films. Or sob as you watch the Titanic sets sail. Either way, you can't go wrong with a comfy day on the couch and a bowl of popcorn by your side!
Family Time is the Best Time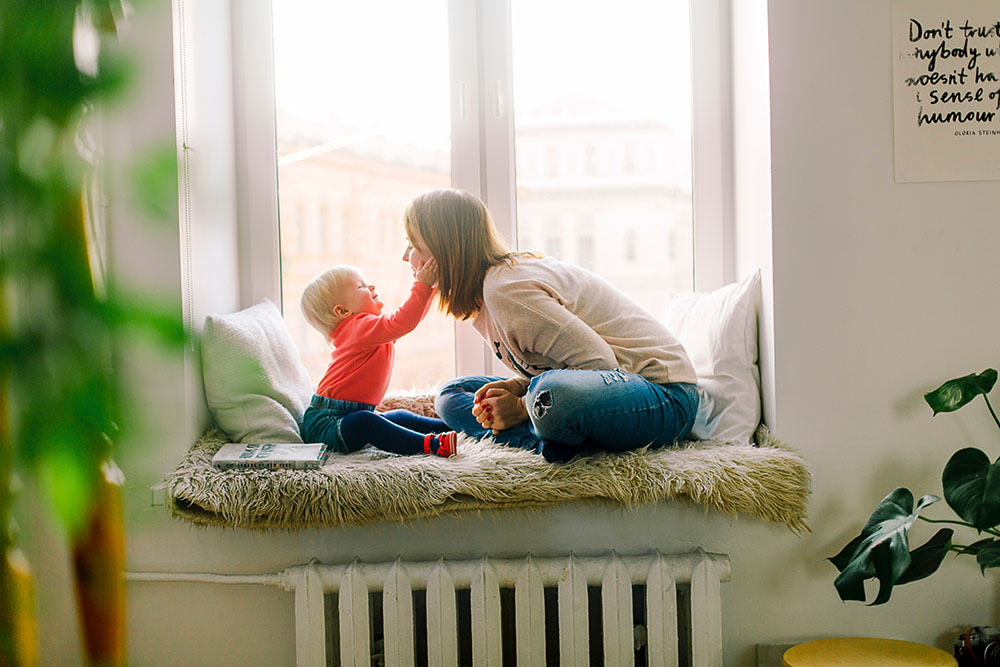 Rainy days spent indoors are the perfect way to bring people together. Families rush, constantly moving. Children and parents lead different and hectic lives. Sometimes we only ever see each other a minute after breakfast and a second before bed. But as the rain pours, you can take the time to reconnect. Catch up on how the week has been going. Have a sit-down family meal. Pull out old board games and laugh together. Quality time can be hard to come by – especially when we're living on our phones. So be sure to hide those for at least an hour, and dedicate yourself to carefree family fun. You're not just waiting for the rain to pass anymore; you're making memories with your loved ones.
Call a Friend to Add a Little Sunshine to Your Day!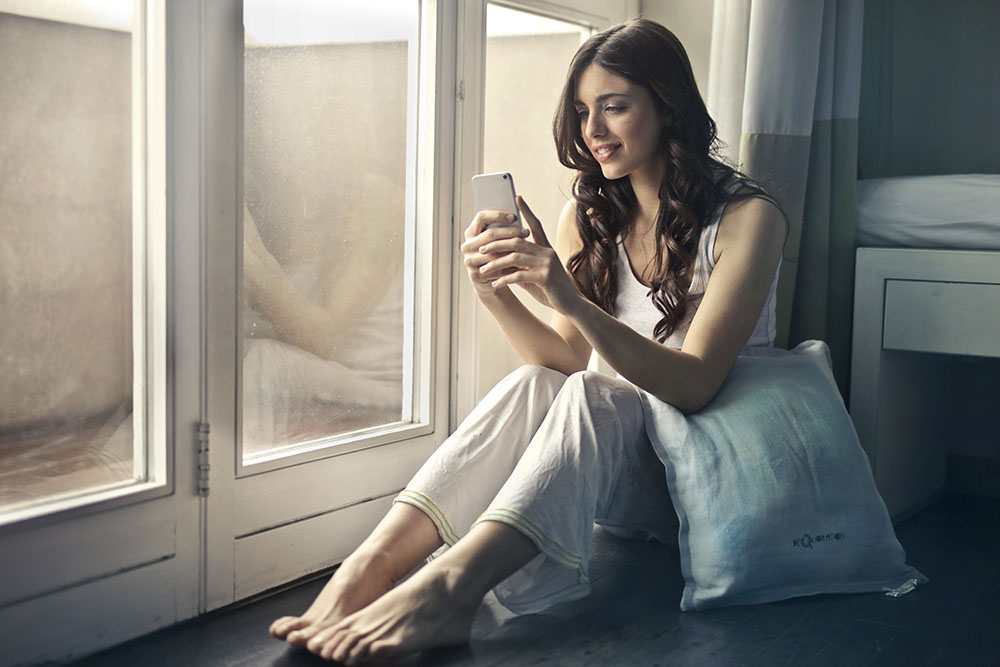 Friends make the world so much brighter! They lighten our lives with laughter, and can make us smile no matter the weather. If you pull out your phone and dial your best friend, they're sure to pick up and add a ray of joy to your day. Or perhaps you'd rather ring up an old friend, you haven't seen or spoke to in quite some time. This could be the perfect opportunity to reconnect!
Return to a Neglected Hobby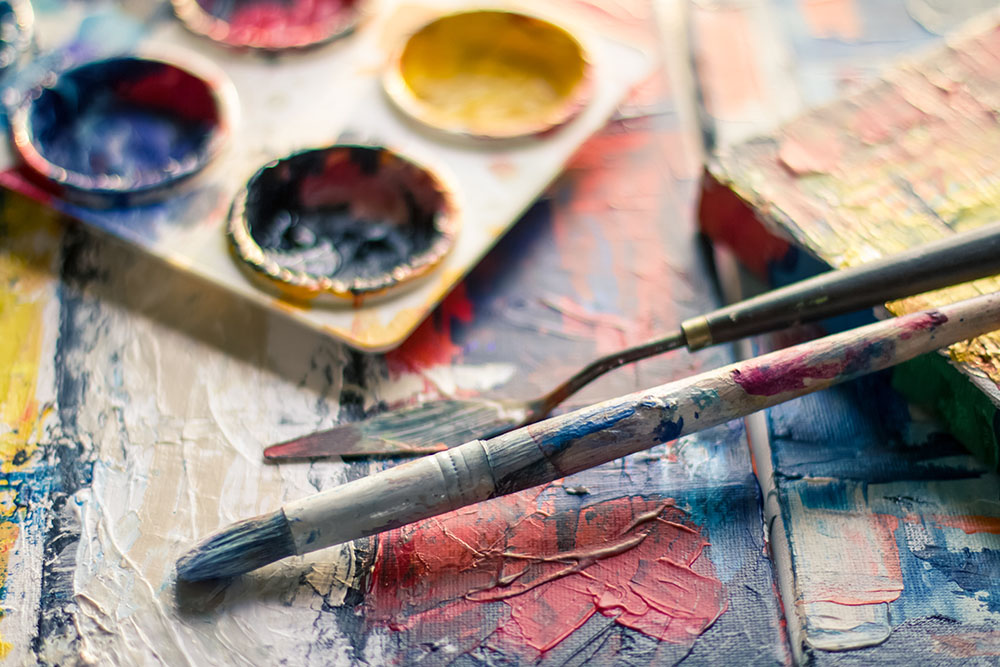 We all have ways we like to unwind. Some paint or draw. Others play the piano or strum a guitar. Knitting, baking, writing, dancing. Each of us has a special talent or beloved hobby that calms our nerves and fills us with joy. After all, it feels great doing the things you love most! But more than often, we get too busy to enjoy these pastimes. They get pushed to the side, and next thing you know, you've got a half painted canvas collecting dust on an easel for three months. Well no more! Time to revive your favourite hobbies. Dig out your drums from storage and start up your sewing machine, the day is yours!
Make it a De-Stress at Home Spa Day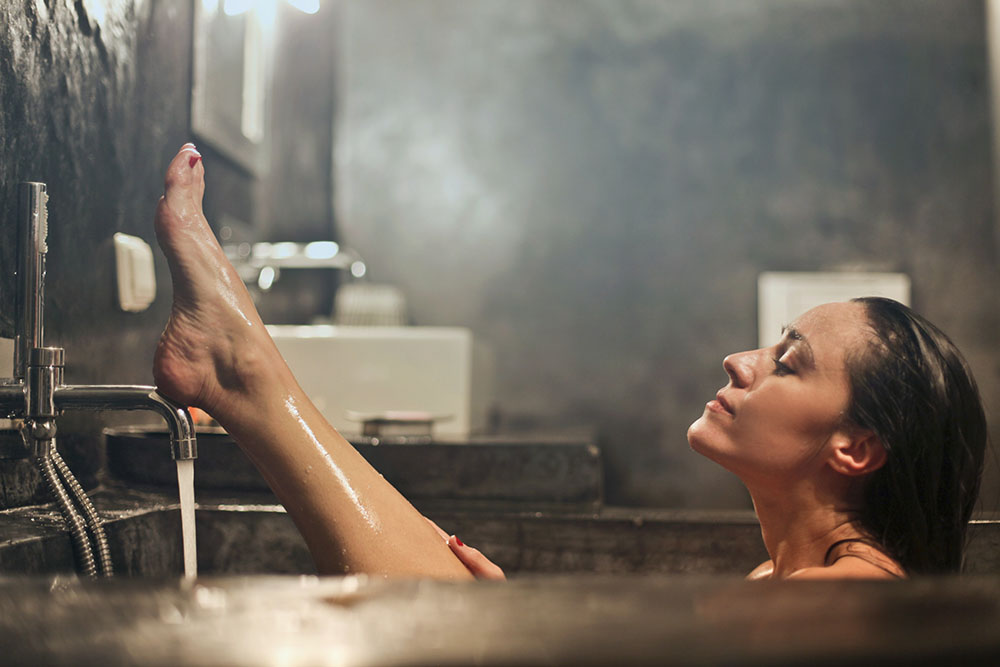 Run the bath and light some candles; it's time to unwind. Let your worries slip away, as you soak in a tub overflowing with bubbles. Add in bath bombs, Epsom salts, essential oils, even rose petals. The sky is the limit; you are creating your own oasis of relaxation. The sweet scent of burning candles will calm your mind, as the water works its magic. Set a playlist of soothing music. The sounds of nature, instrumental rhythms, or a spa/zen playlist from Spotify or Apple Music. Close your eyes and drift into peace…
Catch Up on Some Much Needed Sleep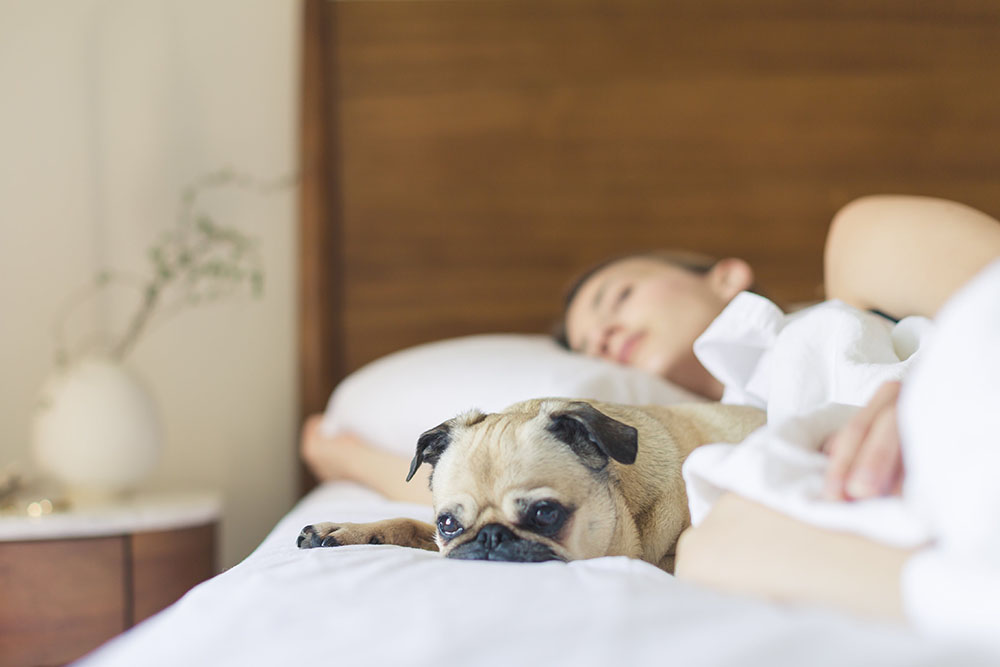 Sleep is entirely underrated. There are never enough hours in the day to complete every task, spend time with loved ones and get a full eight hours of sleep. NEVER. But not today. Set your phone to silence and don't answer the door for anyone. This is your time. Close the blinds and let the sound of raindrops tapping the window lull you to sleep. A daytime nap leading into the night could be exactly what your body needs to rest and rejuvenate. Sweet dreams.
Spend Some Personal Quality Time with the One You Love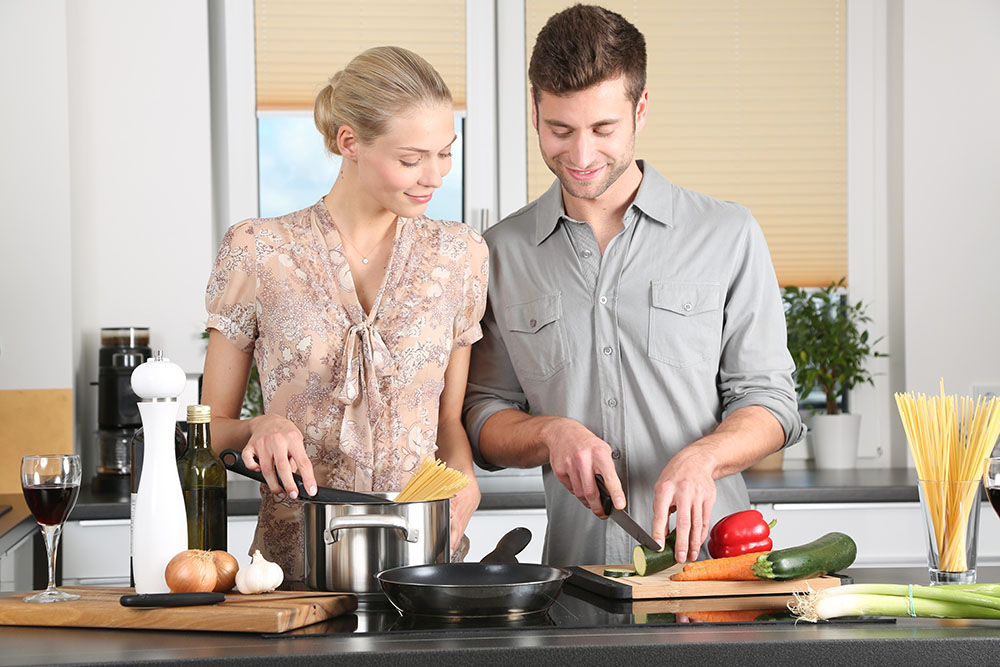 An at home-date is always fun! No lines, no bill (or tip) to pay, and no interruptions from the outside world. Just you and your special someone. As the rain falls, take advantage of your day indoors. Cook a romantic meal for two. Cuddle up close and watch a movie. Enjoy a glass of wine by a crackling fireplace. Put on a 'love songs' playlist and dance until you're dizzy. Play cards, chess and scrabble. Or… head to the bedroom and play a different kind of game… the day is yours, enjoy.