Reading Time:

3

minutes
Yet another heavy snow fall has me searching the city for new ways to stay warm, but after these long winter months, I need to switch it up; I'm getting bored of those standard and traditional hot drinks. I'm always looking for healthy alternatives or something that is exceptional and scrumptious. Here are 10 unique lattes in downtown Toronto everyone must try.
Although there are plenty of Nutella Lattes around the city, I like to consider myself somewhat of a Nutella aficionado, and I've probably tried every single Nutella flavoured drink in the city. I can confidently say that no one mixes in the perfect amount of Nutella, like Café Landwer.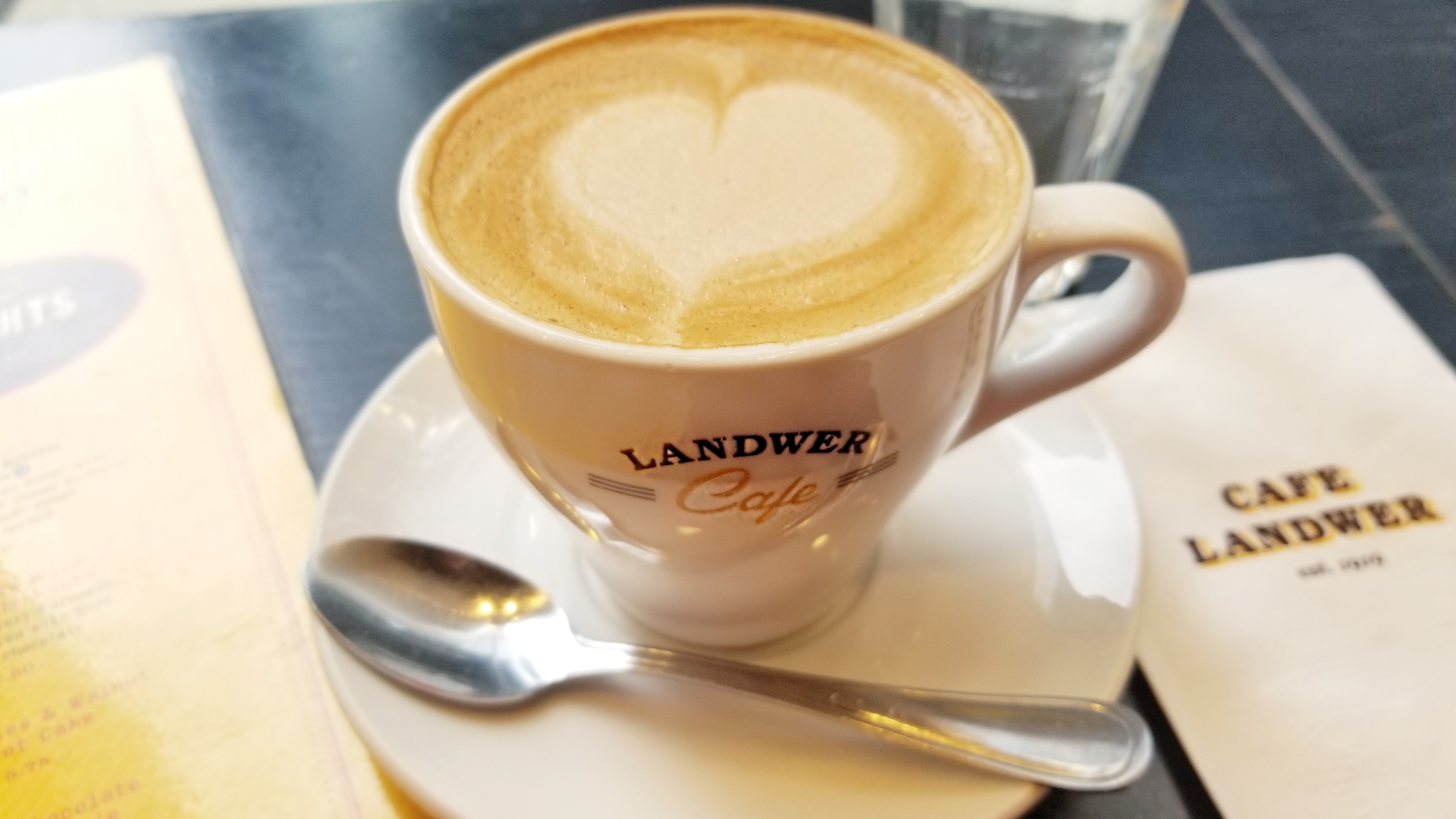 Impact Kitchen is all about health and wellness, so it comes as no surprise that the ingredients in all their drinks serve a purpose for your body. The lattes are no exception.  The Wild Tumeric Latte has an array of ingredients to help keep your body healthy like organic turmeric and all-natural ginger. It's a tasty and healthy alternative to a regular latte.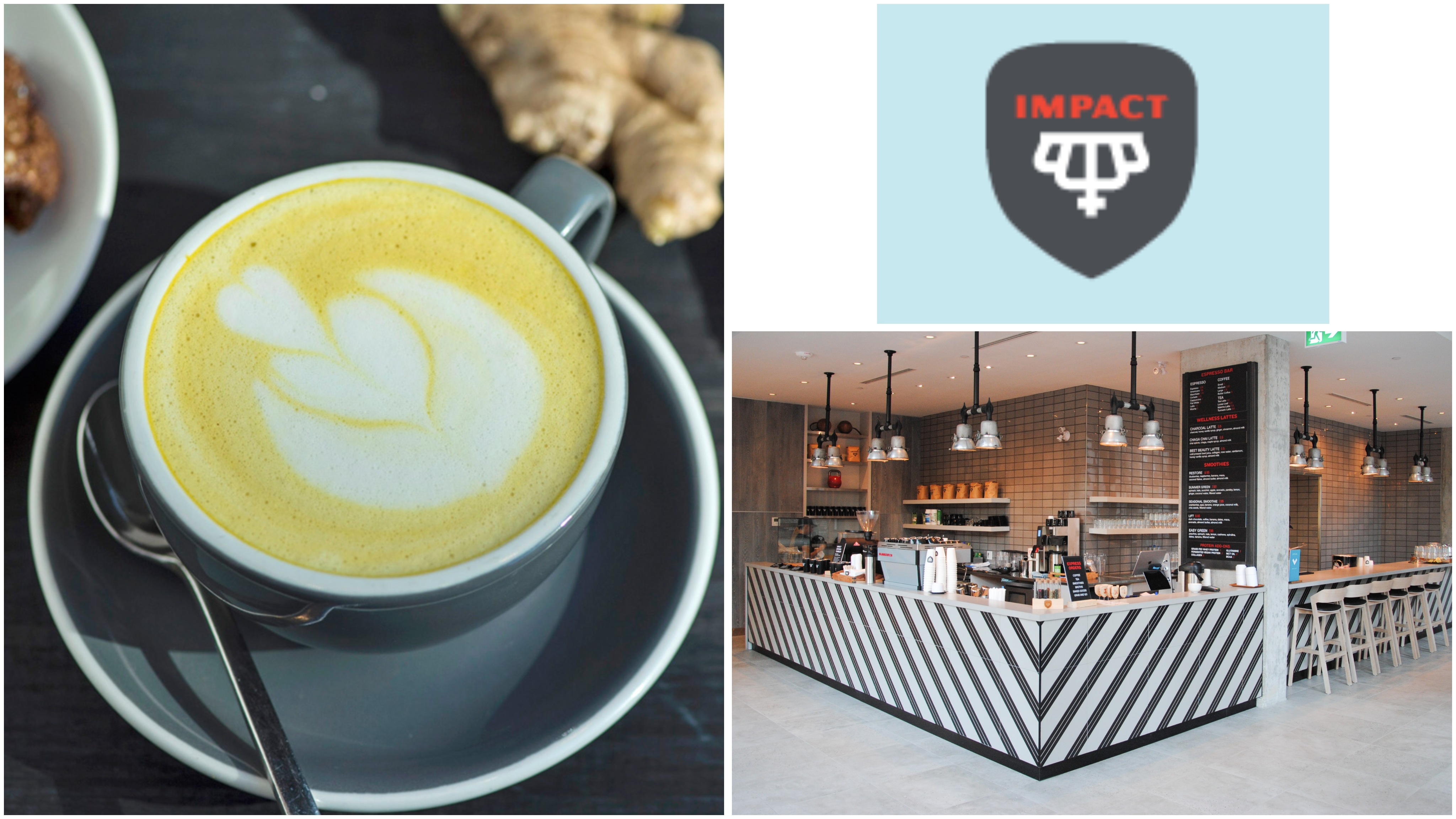 These Iced Unicorn Lattes at CutiePie Cupcakes & Co have become famous all over the world. Not only are they adorable to look at and pretty to post, they also taste like magical cupcakes (that's the best way I can describe them). Speaking of cakes, these lattes come with a little whoopie pie on top to emulate a unicorn horn.


Almost every Sweet Jesus location has a line out the door in the summer for their elaborate and delicious ice cream cones. However, the menu is equally as exciting in the winter with hot drinks like the Smores Hot Chocolate. Order it as a Smores Latte instead and it will change your life!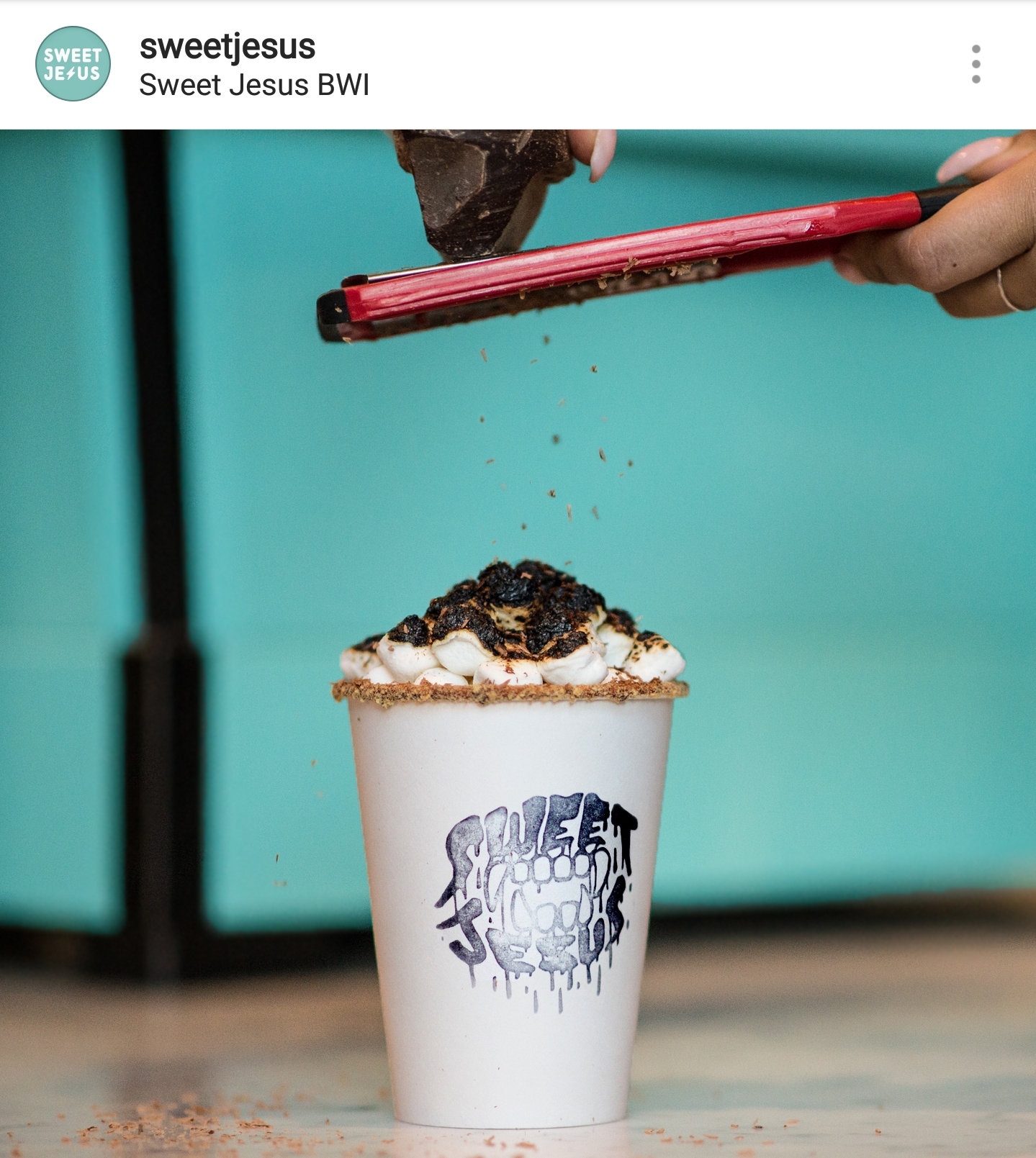 Purple Potato Latte at Bake Code

Nothing offers comfort like the Purple Potato Latte at Bake Code.  This rich latte has aromatic vanilla and caramel notes that compliment the fulfilling purple sweet potato.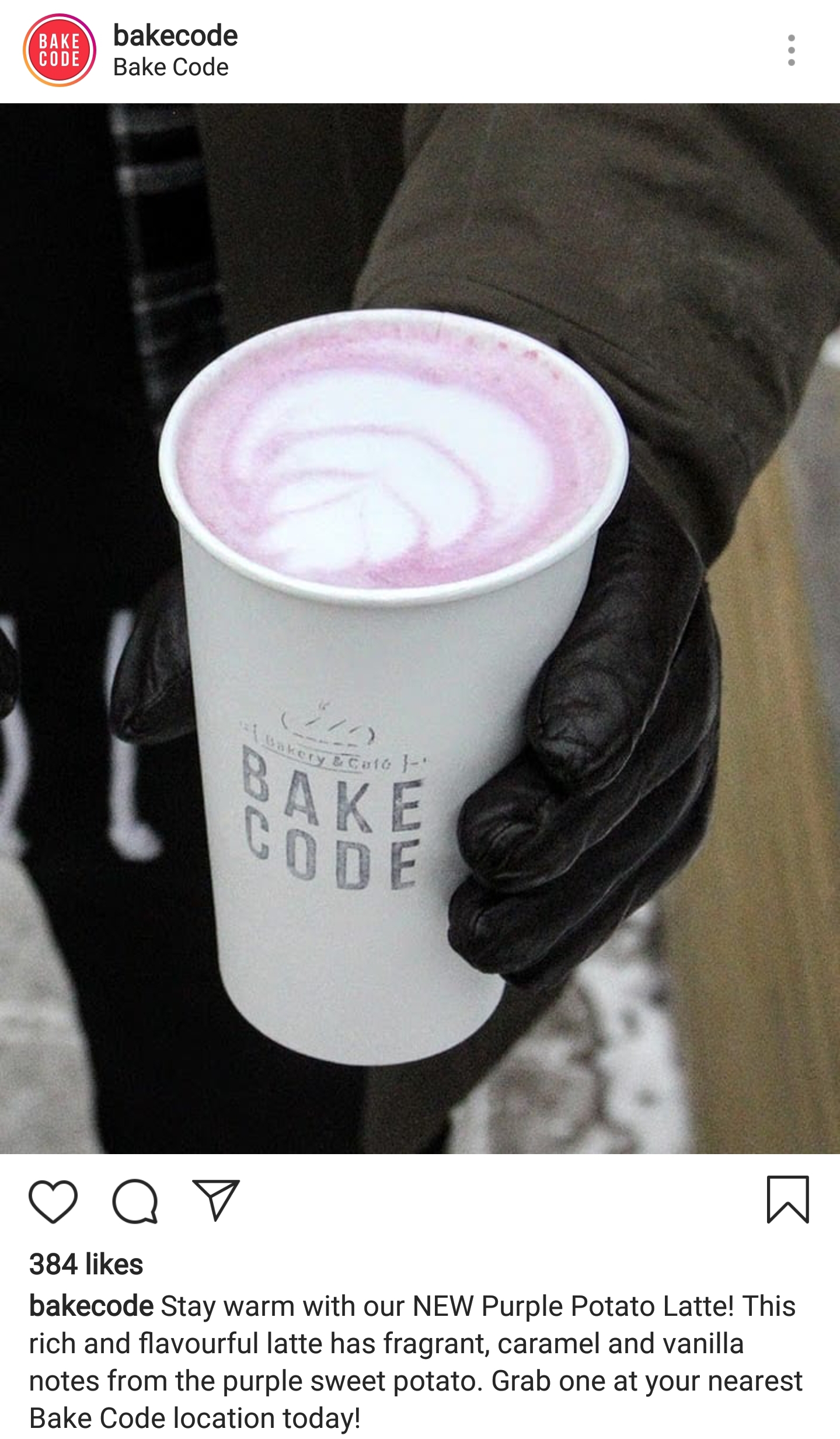 The Jimmy's Coffee Butter Tart Latte is a dessert. It's the perfect combination of mouth-watering butter tart flavour mixed with a bit of coffee.  Skip dessert and get this latte at Jimmy's instead!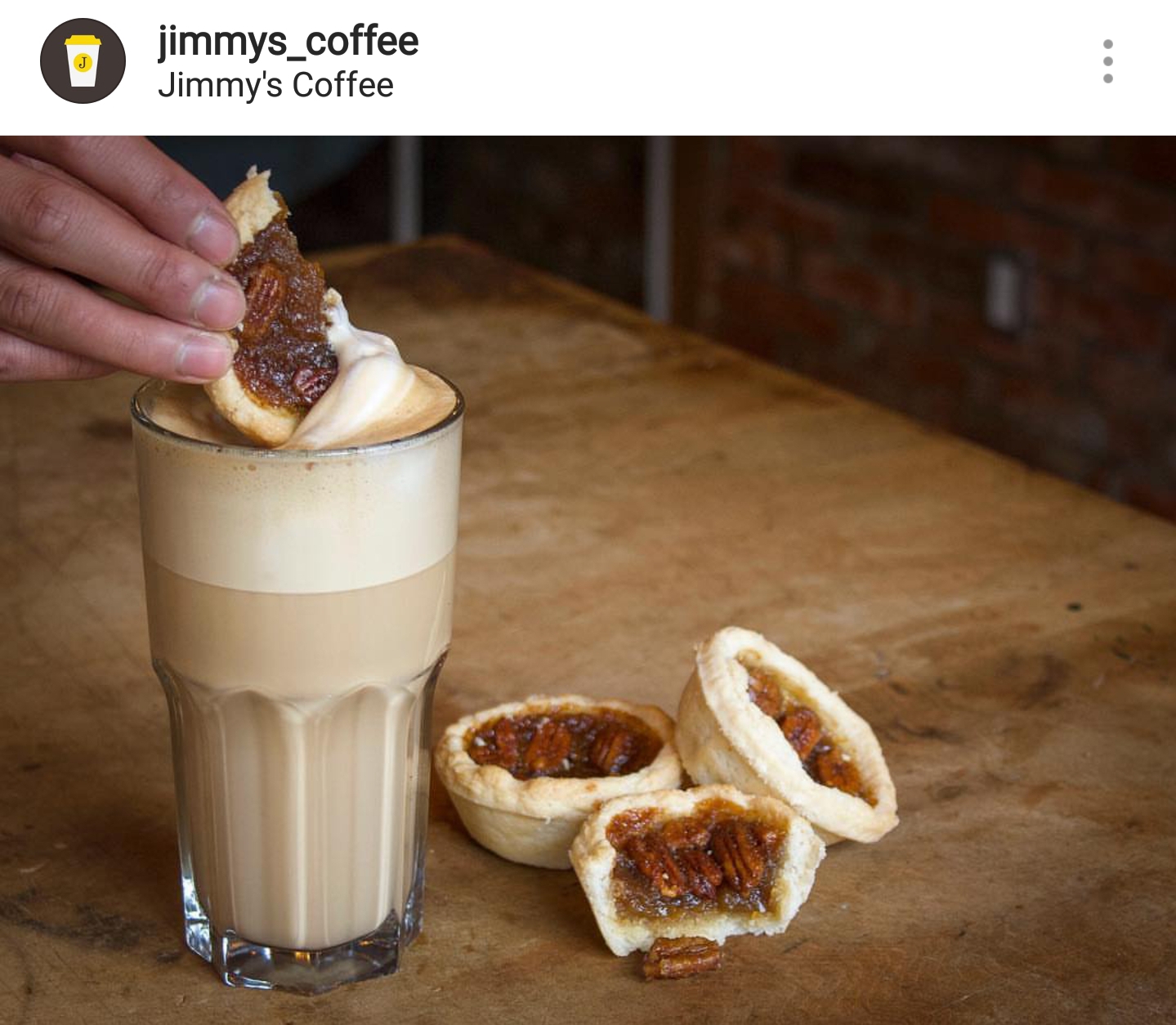 This homemade version of a dirty chai latte is mixed daily with an array of spices, including black pepper to give the latte a little kick.  Turmeric and cardamom give the Sun Chai Latte health benefits and agave syrup compliments the espresso flavour.  It's delectable and one-of-a-kind.

Beetroot Latte at Versus Coffee

Another latte with health benefits is the Beetroot Latte at Versus Coffee.  This café has made waves on Instagram with its vibrant lattes and intricate latte art. The owner says that the colours are completely natural too, with no added food colouring.  In Summer 2019, they are reintroducing the Blue Algae Latte, which is temporarily off the menu for updates, so make sure you stop in and try it.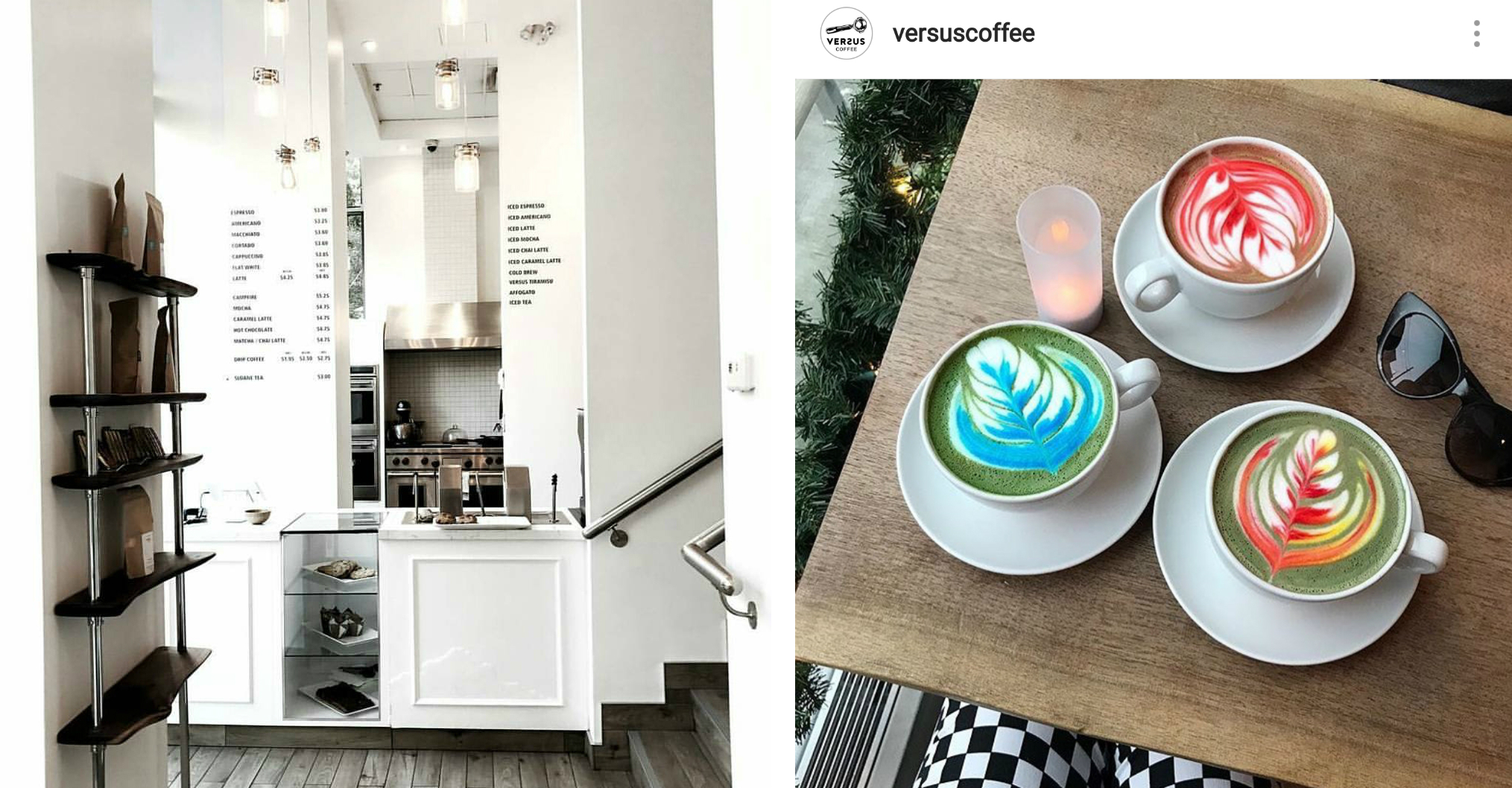 Calii Love has a list of superfood lattes that are cohesive with the health and wellness goals of the brand.  Two standouts on the menu are the Activated Charcoal Latte and the Blue Majik Spirulina Latte.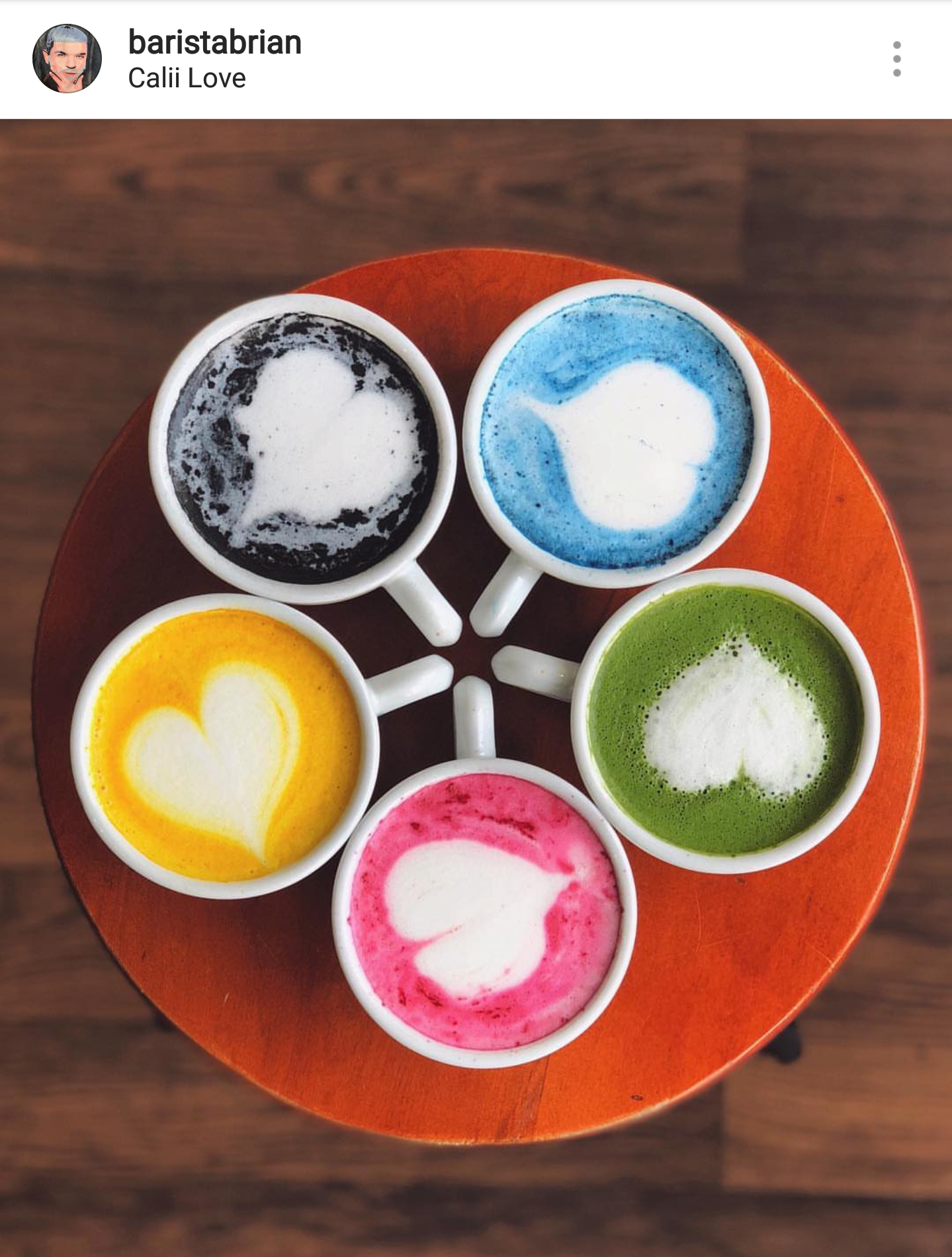 Collagen Latte at Calii Love

Making the list twice is Calii Love.  Who wouldn't want an extra boost of collagen in the form of a flavoursome drink? Collagen helps promote youthful skin, strong bones, and healthy joints. Calli Love also gets points for their Insta-worthy latte art.  Their next-level Barista named Brian is arguably the King of latte art. Follow him on Instagram.
https://www.instagram.com/p/BlhjsX_HSAD/?utm_source=ig_web_copy_link
Read more:
Tea for Two or for Seven Billion